Northampton Lift Tower Abseil
Do you dare to take on the UK's tallest permanent abseil for the Cystic Fibrosis Trust?
Fundraising target

No minimum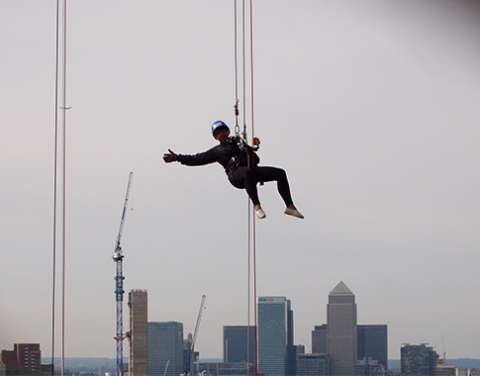 Sign up!
Are you brave enough to face the drop? Face your fears and take on an exhilarating abseil from this iconic building!
Does the date not suit?
Check out our other abseil at Devil's Gorge in September!
The abseil is a staggering 400 feet descent on the outside of the building - a difficult but exhilarating challenge! 
The National Lift Tower was originally built to test lifts. Now, along with other resources such as emergency escape system tests, the tower hosts a permanent abseil. Featuring 'The Big One' on the exterior of the building, as well as smaller abseils at 150-200 feet in the interior of the tower. 
What do I get as part of #Team CF
However you decide to support the Cystic Fibrosis Trust we will support you every step of the way with:
A personalised Team CF T-Shirt
An online fundraising pack with loads of tips and ideas
A supportive Team CF Facebook community sharing ideas and advice
Regular e-newsletters to keep you up to date with the event information and the Trust's work
I had such a fantastic time at this event, conquering my fear of heights and raising money for a charity close to my heart!



Previous Participant
Fundraising advice
Tips on how you can maximise your fundraising for an upcoming event
Browse all events
Challenge yourself with events on foot, two wheels and even in the air.
Where your money goes
Discover the important work you are supporting with each and every pound you raise.