Ride for Research
Join our virtual cycling challenge this September! Choose a mileage that'll make a difference and help us fund ground-breaking research to fight cystic fibrosis (CF).
Fundraising target

As much as you can!

Check out the leaderboard!
Entries for Ride for Research are now closed, check out the progress of the participants on the website.
Fundraising Pack
Tips on how to maximise your fundraising for your Ride for Research challenge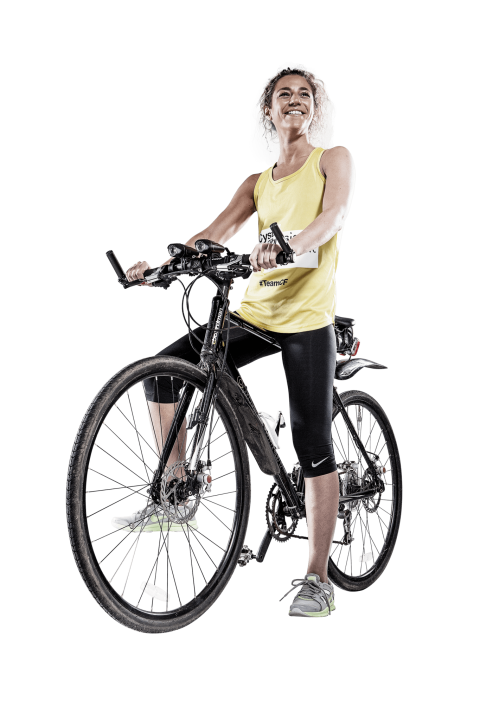 Ride for Research – tackling Pseudomonas aeruginosa lung infections
With recent breakthroughs in life-changing treatments, this is an exciting time for the CF community. However, there is still much more to be done to ensure everyone with CF can truly live a life unlimited. Join us this September for our virtual cycling challenge 'Ride for Research' and raise money to help fund vital ground-breaking research that will benefit everyone with cystic fibrosis. The event will run through the whole month of September and you can choose to cycle any distance, however big or small – whether that's on a cycle, static bike or Penny Farthing!
This year's focus will be on Pseudomonas aeruginosa, a type of bacteria which commonly causes serious and hard-to-treat lung infections within those who have cystic fibrosis. The Trust is currently funding research to develop more effective treatments for this infection. The fundraising from Ride for Research will be vital to support the ongoing research and improving the lives of people with CF.
How to sign up
1. Sign up! 
2. Decide on your cycling challenge and a fundraising target
3. Complete your cycle - whether that's outdoors or indoors, at the gym or round your garden, on a road bike, penny farthing, tricycle or unicycle!
4. Complete your cycle (or cycles!) and share updates on your Enthuse page using Strava.
5. Celebrate your achievement and share your finishers selfie on the Team CF Facebook group.
Download local routes here
Getting out on our bikes in the sun was fantastic and made better in the knowledge that we were raising awareness for essential research and supporting an important charity.

Dr Matt Coates
Research we fund
We are committed to funding cutting-edge research that will allow everyone living with CF to live a life unlimited.
More about Pseudomonas
Find out more about the work we are doing to detect Pseudomonas as quickly as it appears.