Sodbury Slog 2021
Join Team CF at the Sodbury Slog in 2021!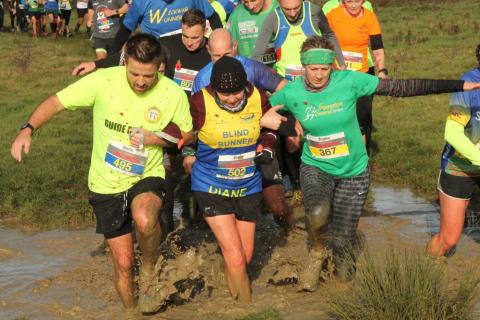 We are proud to be charity partners for the Sodbury Slog in 2021. This annual event attracts over 1300 runners every November to Gloucestershire. The 10 mile route is varied, but you can guarantee it will be wet, muddy, scenic, and as hard as you want it to be. It is a race for all abilities and all standards.
Join Team CF and take on the Sodbury Slog for a registration fee of £20 and minimum sponsorship pledge of £150 in the fight for a life unlimited by cystic fibrosis.
T-shirts are optional this year and will need to be ordered separately from our online store that will also open on Monday 2nd August
Sign up for the Sodbury Slog today
Drop us an email and we will send you the details on how to sign up!
Do you want more information?
To find out more, visit the Sodbury Slog website
What do I get as part of #Team CF
However you decide to support the Cystic Fibrosis Trust we will support you every step of the way with:
A personalised Team CF running top 
An online fundraising pack with loads of tips and ideas
Access to our exclusive training hub with training plans, nutrition and injury prevention advice from Graeme at GH Training
A supportive Team CF Facebook community sharing ideas and advice
Regular e-newsletters to keep you up to date with the event information and the Trust's work
Lots of cheering!
An amazing, muddy and fun day out that you'll never forget! If you have any other questions please contact us. We look forward to seeing you in the mud!
Fundraising advice
Tips on how you can maximise your fundraising for an upcoming event
Browse all events
Challenge yourself with events on foot, two wheels and even in the air.
Where your money goes
Discover the important work you are supporting with each and every pound you raise.