Swim For Logan
Join Team CF for the annual Swim 4 Logan fundraiser!
Fundraising target

No minimum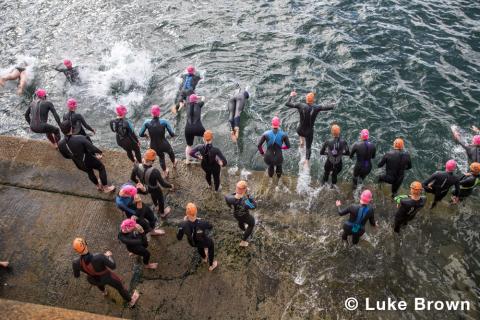 Event information
Due to COVID-19 this event has been postponed and this page will be updated as soon as a new date has been arranged.
This fantastic annual event has been organised and supported by the local community since 2010, raising vital funds to help us beat cystic fibrosis for good.
This invigorating swim kicks off at 10am from the promenade slip in Penzance. Swimmers cover approximately one mile in bracing waters, from the slip to the Gear Pole and back.
 Please note you must be over 16 years old on event day to take part in this event.
How we'll support you:
Team CF t-shirt
Yellow swimming cap
Refreshments and snacks
Fundraising pack and ideas
Team newsletters
We will see you there for the swim, BBQ, cake stall, raffle & much more family fun in beautiful Penzance! 
Will your family and friends be cheering you on? Let us know and we'll send them all the banner and balloons they need to stand out from the crowd! 
Why run for Cystic Fibrosis Trust?
The Cystic Fibrosis Trust is the only UK-wide charity dedicated to fighting for a life unlimited by cystic fibrosis for everyone living with the condition. We are investing in cutting-edge research, supporting clinical care, and campaigning tirelessly on the issues that matter, but we need your help. Together we will beat cystic fibrosis for good.
Sign up now
Register to take part in this wonderful annual event for the Cystic Fibrosis Trust.
Fundraising advice
Tips on how you can maximise your fundraising for an upcoming event
Browse all events
Challenge yourself with events on foot, two wheels and even in the air.
Where your money goes
Discover the important work you are supporting with each and every pound you raise.