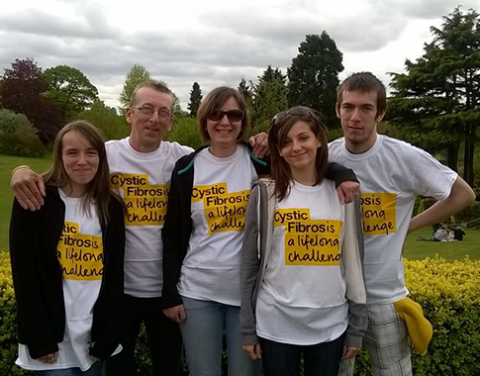 Join the Kiltwalk heroes in Dundee, St Andrews, Tayport and Monfieth for an incredible day out!
Date: August 16 2020
Times: 9am
Location: Dundee
Cost of entry: Various prices (depending on distance)
Fundraising target: Raise as much as you can for the Cystic Fibrosis Trust
Entry details:
Any person under the age of 16 wishing to participate in the event must be accompanied by an adult and obtain the written consent of their parent or legal guardian in the form provided by the Kiltwalk for participation in the event and provide the Kiltwalk with a copy of such consent along with their registration form.
6 miles - Wee Wander. Minimum age for entry - 5 years old.
11 miles - The Big Stroll. Minimum age for entry - 10 years old.
25 miles - The Mighty Strides. Minimum age for entry - 13 years old.
Mighty Striders set off from stunning St Andrews and cross the iconic Old Course and head onto the Links past the famous Old Course Hotel and then on to the Fife Coastal Path. The picturesque coastal path continues through Leuchars on minor roads before entering the Tentsmuir National Reserve, the route then carries on north and moves through the forest as we make our way towards Tayport, where the Big Strollers join the fun. Then it's over the bridge at Newport of Tay (where there are some fantastic photo opportunities) and into Dundee itself, where the Wee Wander starts at Discovery Point. We then head back to the shore, following the Tay to the magnificent Broughty Castle. Finally its a gentle jaunt to the finish line at Monifieth Beach where a hot meal, a few drinks and a night of entertainment will be waiting on all of our walkers.
You will be invited set up an Everyday Hero fundraising page during registration - please ensure you do this as The Hunter Foundation will top up all donations received via this method by a fabulous 40%!
Ready to take your first step?
Sign up for any Kiltwalk Dundee distance here.
Fundraising advice
Tips on how you can maximise your fundraising for an upcoming event
Browse all events
Challenge yourself with events on foot, two wheels and even in the air.
Where your money goes
Discover the important work you are supporting with each and every pound you raise.