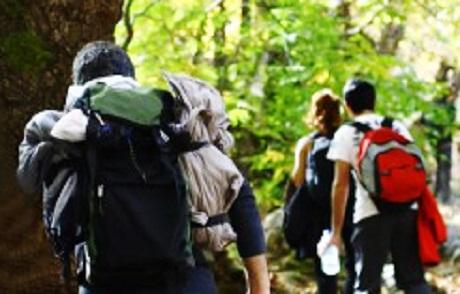 Kiltwalk Edinburgh 2019 was the biggest EVER Kiltwalk in the Capital! Get involved for 2020!
Date: September 13 2020
Times: 9am
Location: Edinburgh
Cost of entry: Various prices for your own place (depending on distance)
Fundraising target: Whatever you can raise
Entry details:
Any person under the age of 16 wishing to participate in the event must be accompanied by an adult and obtain the written consent of their parent or legal guardian in the form provided by the Kiltwalk for participation in the event and provide the Kiltwalk with a copy of such consent along with their registration form.
5 miles - Wee Wander. Minimum age for entry - 5 years old.
15.5 miles - The Big Stroll. Minimum age for entry - 10 years old.
24 miles - The Mighty Strides. Minimum age for entry - 13 years old. 
The Mighty Stride and Big Stroll  leave together in pulses at 9am, head round Roseburn Park and then onto the footpath towards Maidencraig. The walk continues on the shores of the Forth at Gypsy Brae. A few hours later, our Wee Wanderers will set off and make the journey from Gypsy Brae back to Murrayfield. The route then moves through lower Granton, along the picturesque shore line, before returning to the footpath at Trinity.
At this point, our walkers wave goodbye and go their separate ways until they meet again for a party back at Murrayfield.
The Big Stroll route takes a right turn and heads back to Murrayfield via Easter Drylaw while our Mighty Striders carry on and make a left turn and head to Victoria Park, they continue on to Portobello and the promenade. The route then makes its way to Bingham Medway then continues on the footpaths and along the old Innocent Railway line to the iconic Holyrood Park. Then the route takes us through the world famous Edinburgh city centre, past the bright lights of the Playhouse before heading north and back to Goldenacre Footpath, past Easter Drylaw and then on to a grand finale at Murrayfield.
You will be invited set up an Everyday Hero fundraising page during registration - please ensure you do this as The Hunter Foundation will top up all donations received via this method by a fabulous 40%!
Ready to take your first step?
Sign up for any Kiltwalk Edinburgh distance here.
Fundraising advice
Tips on how you can maximise your fundraising for an upcoming event
Browse all events
Challenge yourself with events on foot, two wheels and even in the air.
Where your money goes
Discover the important work you are supporting with each and every pound you raise.