Eurovision Song Contest
It's glamorous, it's fun and it's a great fundraising opportunity - the Eurovision Song Contest! So take a look at our guide to throwing a Eurovision party to get you started.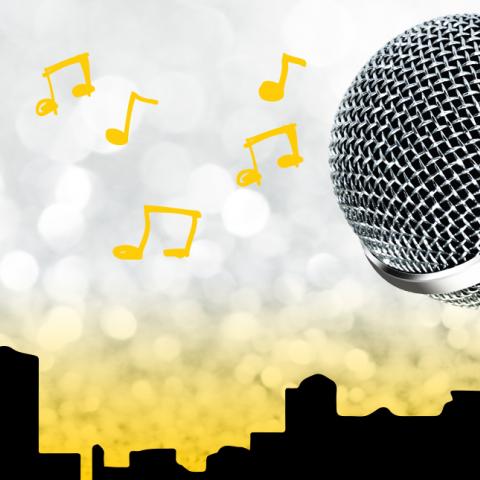 With the 2019 final dates still to be confirmed, there's plenty of time to get ahead and plan your fundraising party. 
Whether you love it or hate it, the Eurovision Song Contest is the perfect excuse for having a party, running a sweepstake and making some money for a good cause while having a great time. We've got everything you need to make the most of it, so take a look at our resources, plan your party and find yourself a killer outfit!
Four steps to help you on your way to a great night
1. Get some ideas 
So you know you want to have a party, but you're not sure how to raise money at the same time? Never fear, we're full of ideas! Download our "How to hold a Eurovision party" factsheet to find out more.
2. Gather your materials
Once you've got your plan in place, download our beautiful branded invitations and posters - you can edit these on your computer and print them off for a professional looking finish!
3. Run a sweepstake 
Running a sweepstake will keep your guests on tenterhooks throughout the evening as they root for their chosen act. It's up to you if you select them randomly or let people choose their favourite country to win, and whether your guests can choose one or more acts each (remember to charge per act, not per guest)! However you do it, you can keep track of each of the acts and who is willing them on using our sweepstake sheet, where you can write down which guests have which countries, and our sweepstake scorecard where you can keep a tally of the results throughout the night. No need to print them off, just open it on your computer and fill it in on the night.
We would love to see photos of your event in action! Please share them with us on Twitter or Facebook using the tag #cfeurovision. 
4. And the winner is...
At the end of the event, award a prize to your winner: this can be bragging rights, a favour from each of the other guests or a prize bought with a proportion of the takings from the evening. After that, there only things left to do are pay the remaining donations in and give yourself a huge pat on the back for pulling off a successful evening and helping us beat cystic fibrosis for good. 
Research we fund
The Trust is committed to funding and supporting cutting-edge research to find new and better treatments for cystic fibrosis.
Life Unlimited
Find out about our mission to create a brighter future where everyone with cystic fibrosis can live long and healthy lives, unlimited by the condition.
Contact us
Get in touch with us to speak to someone on our Helpline, find out about an event or speak to our Press Team.