Clara's story
Clara is a bright and bubbly teenager from Axbridge near Bristol. She's gorgeous - bright-eyed, has a smiley mouth full of braces, short auburn hair and exudes intelligence. On the surface she is just like any normal 14 year-old with hobbies such as playing the piano, drawing, writing, and her favourite – running. However Clara has overcome hurdles that many girls her age would not understand – she has grown up with cystic fibrosis (CF).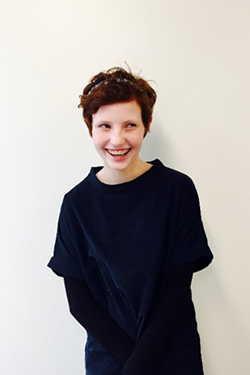 Cystic fibrosis is a genetic condition that slowly destroys the lungs and digestive system. It requires punishing and relentless management, including lots of pills to help digest food and long hours of physiotherapy to stay well. 
Clara was diagnosed with the condition as a baby. She spent a lot of her childhood in France where her parents moved to when she was five. During her time here, she admits that people weren't always understanding of her condition: 
"I used to get bullied for my CF. People would tell me that I was going to die when I was really young. When I lived in France there was a singer who had cystic fibrosis and died of it when he was in his twenties, so people would compare me to him quite a lot. Even last year people were still doing it. For them it's a way to connect to it, but it's not nice for me."
Although this condition has been a struggle for Clara and her family, two years ago, on returning to the UK, Clara was given an opportunity which unknowingly, would change her life. She became the youngest person to be put on the Orkambi trail – a precision medicine used in the treatment of cystic fibrosis. She was aged 12 when she started taking this drug, and although reluctant at first, says it's the best decision she ever made:
"Orkambi has transformed my life. Before taking it I was not nearly as well as I am now - I was underweight, short and I couldn't really run. I remember we had a big race every year and I got about half way and I was just coughing and coughing and people had to wait for me. It was a horrible feeling. It was hard for my family as well.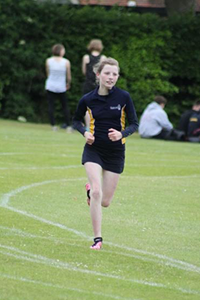 "When I first started the trial it was hard because it was a new medicine, which meant I had to take nine more pills a day, however it only got better. I've seen such a difference – I've got fitter, my lung function has gone up a lot, I've put on weight, I grew 10cm in the last six months. It's made it a lot easier to run. I've just been generally fitter, healthier, and happier – it's been amazing!"
"It would be so awful if Orkambi didn't get licensed. It makes me feel so unhappy, the idea that other people might not have what I have had." Although one of the lucky ones, Clara speaks passionately about others being able to have what she has: 
Clara is determined in not letting cystic fibrosis hold her back – she's full of life and positivity and has high hopes for her future:
"When I grow up I want to be a writer and journalist. I want to be able to tell people about things that I think are important like Orkambi. I want to go to university. I think I want to have a dog when I grow up and live in the countryside, because the city is tiring and stressful. I don't think cystic fibrosis is going to limit me, I'm not going to let it. When I hear about the life expectancy I think it's stupid. It's not like that – no one is going to tell me when I'm going to die. I'm not going to die when I'm 28 or 48, I'm going to keep living until I'm 105 because then I'll have the letter from the queen to say that I'm 100 and I'll have five years to enjoy it."