Working from home isn't just a perk of lockdown – it's what keeps me well at the best of times
I was diagnosed late with cystic fibrosis – at the age of 23. It took a while to get a diagnosis, as my GP didn't initially take me seriously. After several doctors' visits, a sweat test showed I had CF. I had started my first full-time job soon after, and it was a learning curve to manage CF in the workplace. That's one of the reasons why I'm so passionate now about raising awareness of CF in my workplace, and making sure people get equal opportunities.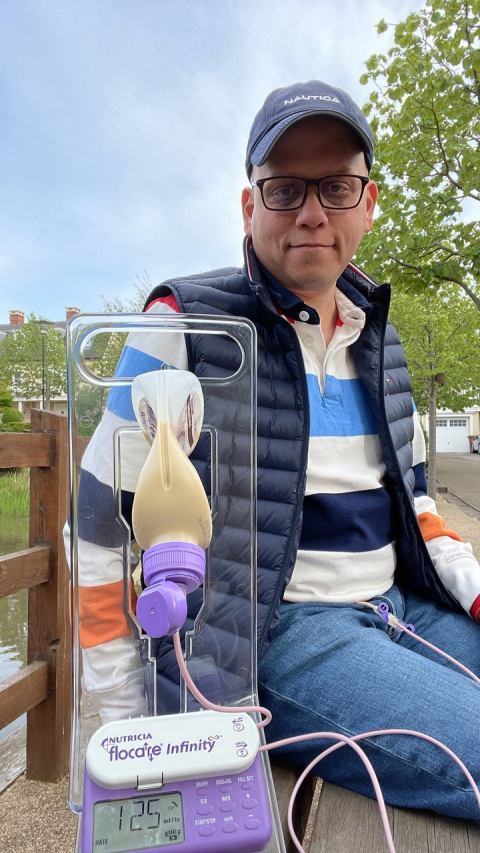 I've been working full time in IT since 2001. When I applied for my first job out of university, one of the questions asked me to rate my health – fair, good or excellent. Because I circled fair, it prompted a question from the interviewer and I told her about my CF. They had an internal discussion and subsequently gave me the job. My symptoms were still relatively mild back then, so I was working full time in the office and doing my nebuliser and physio there.
Then in 2008, things started to go downhill. I had my first admission into hospital and that signalled a change in lifestyle for me. I started to work from home, despite resistance from my employer. They didn't have a work from home policy and despite my good work ethic and the reputation I'd built up, they were a bit stuck in their ways rather than trying to be kind and compassionate.
Unfortunately the company disbanded and I couldn't find another job for six months. I'd informed on LinkedIn about my disability, but I was rebuffed, who would say that it wasn't in their client's culture to let me work from home. I even had one person say "we don't recruit people like you" – I didn't know what they meant!  
Eventually, I decided to go somewhere no one knew me or about my condition. The DWP advised me that I didn't have to declare my disability at interview, I could wait until I'd got an offer. So after three rounds of interviews with Dell, they offered me a job and that was when I informed them about my CF. I was bracing myself for them to withdraw the offer – but they didn't care. They just told me to discuss it with my new manager and asked me when I could start. It was probably one of the happiest days of my life, finding a job after six months out of work.
I'd been working from home for five years, and suddenly I had to go back to working in an office, and that was a particularly difficult adjustment. So, after a couple of years, I had an open conversation with HR and my managers to tell them I was struggling. They allowed me to work from home, which I've been doing full time ever since. They provided me with everything I need, such as a laptop and screens, and everyone's confident with video conferencing now, so pretty much anything I could do in the office I can do from home.
I worked really hard to make myself visible, so management could be satisfied I was delivering to the business. When you're working from home while the rest of the team are in the office, you worry about how you're being perceived. I've worked hard to build my brand as a valuable employee, rather than be labelled as someone who's sick.
My managers encourage me to keep communication open about what I can and can't do. If I've got a chest infection or need to go to hospital, my managers just ask that I let them know what's going on. There's a huge sense of maturity and treating you as an equal in the culture at Dell. They've even come to visit me in hospital during meetings. You can't put a price on that!
Over the last couple of years, I've started to work with Dell to raise awareness of CF in the context of equal opportunities. For me, it's important to showcase positive experiences in employment, because I could help someone who's in the position I was in a few years ago. I'm lucky where I've landed, but I'd like to help take that anxiety away from any other person with CF. That's my mission: to help people with CF know their legal rights and influence what employers are doing. It's also positive for Dell as an employer, as it shows their commitment to equal opportunities in physical and mental health.
I think the pandemic has forced employers to take working from home more seriously, as for many businesses it's been the only way they can keep the lights on. But for many of us with CF, that's our normal – and even in 'normal' times, employers legally need to make reasonable adjustments to make sure they're helping their disabled employees to deliver.
I'd be lost without the support I've received from Dell during the pandemic. We all just look out for each other. We were given flexibility to do what was required when it came to taking the vaccine. To me, it felt like a really generous, human thing to do. Everyone's been working so hard and putting in more hours, so the business recognised that everyone needs to look after themselves.
Ultimately, people with invisible illnesses like CF are an untapped resource of skills that employers could benefit from. If an employer isn't providing someone with the support they need, even after having open conversations with them, they're going to explore other options to safeguard their health.. Of course, it's easier said than done when you've got a steady job that's paying the bills, but if a company isn't sympathetic to health issues, they're potentially discriminating against someone with a disability and they're going to lose employees with valuable skills to companies that are committed to equal opportunities. I would absolutely advise companies to be human and be compassionate. At the end of the day, a person's life is worth more than a company's annual figures.
Where to get help
Guidance on working and your rights during coronavirus 
The law gives people with CF protection against discrimination at every stage of the employment process. Find out more by reading our employment factsheet.
If you need any employment guidance or welfare support during COVID-19, please click here. The 'Safe At Work' campaign has also produced a letter to employers which you may find useful if you are concerned about the risk of COVID-19 as and when you return to your workplace.
If you're worried about how the relaxation of rules will affect your employment, get in touch. The Helpline is available to anyone looking for information or support with any aspect of CF, a listening ear, or just to talk things through. Find out more about the support available here.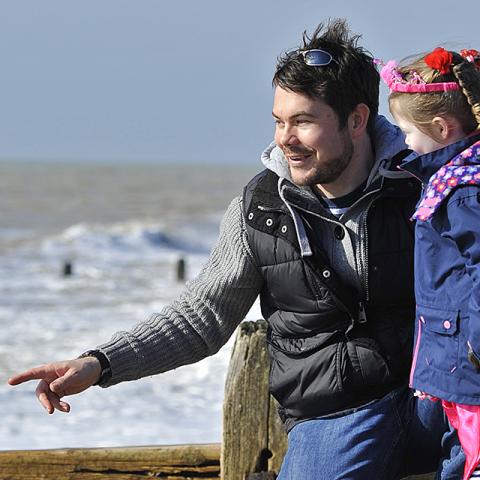 Our newsletter
Join our e-newsletter for the latest news on what the Trust and its supporters are doing