UK Cystic Fibrosis Conference 2016
The Cystic Fibrosis Trust's flagship annual conference, UKCFC, is the UK's biggest conference dedicated to all aspects of clinical care and research in the field of cystic fibrosis (CF).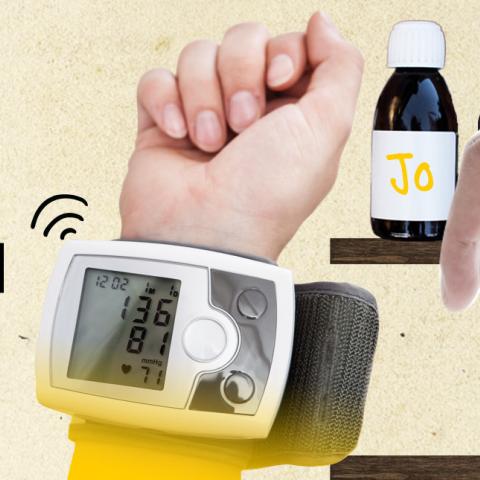 "Putting the personal in personalised medicine"
2016 saw our biggest conference yet, with over 400 delegates exploring the very latest in research and innovation in cystic fibrosis care and treatment, with a focus on the impact of personalised medicines on the lives of people with the condition and their families.
The event took place between 7-8 September at the East Midlands Conference Centre, Nottingham.
---
Day one (Wednesday 7 September)
On the first day, we brought together a multidisciplinary professional audience to examine the current state of research into cystic fibrosis. We focused on the great innovations occurring within the field of precision medicines - treatments that tackle the underlying cause of cystic fibrosis and target individual genotypes. The first day of the conference was followed by an evening dinner event for attendees.
---
Day two (Thursday 8 September)
The second day was for everyone with a personal or professional interest in cystic fibrosis, and explored the recent developments in personalised medicine, and what they really mean for people with cystic fibrosis and their families.
Watch videos of the UK CF Conference 2016
Simply register with our website, or log in and visit our video gallery.
Did you know?
We receive no Government funding – all the work we do is thanks to our supporters, their generous donations and amazing fundraising efforts.
As you will hear during the conference, we have some very big plans for the future – a paradigm shift in the way we research, treat and understand cystic fibrosis. Please help us deliver this transformational change by making a regular donation to help us better plan our investments in cutting-edge research. 
Thanks so much for the live conference. As a mum of a baby and teenager, who both have CF, living in Devon, there was no way I'd be able to get there. I've been trying to listen in whilst doing physio, washing nebs and giving Creon (as well as doing other parent duties). Amazing to be able to watch live... and I'll be rewatching!

Anonymous, 2017