Lets get personal

From genotypes and genetic influencers to the world around you and the way you live your life, a combination of building blocks makes you the only you there is!
What's new in the world of cystic fibrosis (CF)?
We are at a tipping point in cystic fibrosis care. Not so long ago, knowledge of CF wasn't great and care options were limited, but with progress in research and technology, the care you receive and the research we fund can be specific to you personally and your unique experience of cystic fibrosis. At the Trust, we want everyone in our community to receive the care and support that works best for you and the life you want to live.
From now on, it's all about you
Find out more about personalised healthcare to see what we're so excited about! We've come a long way since the first diagnosis of cystic fibrosis, thanks to developments like physiotherapy and the use of antibiotics. That journey is continuing, and our flagship UK Cystic Fibrosis Conference this month is exploring the path we're taking from precision medicine (eg Kalydeco and Orkambi) towards completely personalised care. It's an idea that's taking off in healthcare around the world - hear what Dr Benjamin Schwartz, doctor and cartoonist for the New Yorker had to say about narrative medicine in our exclusive interview with him at UKCFC in 2016.
We're committed to supporting this journey by putting individuals with cystic fibrosis at the heart of everything we do. Whether it's developing our brilliant UK Cystic Fibrosis Registry so it can work more effectively for you, funding ground-breaking research into new ways of using technology, or supporting vital clinical trials, people with CF are always our focus. 
Your stories bring our vision to life
The video below shows three people directly affected by cystic fibrosis and the many challenges it can bring.They joined our very own Oli Lewington to discuss their unique journeys towards a more personalised experience of healthcare and treatment for them and their loved ones. From clinical trials to wonder drugs and the things that are most important to them, it's a brilliant insight into their own personal fight for a life unlimited by cystic fibrosis. Scroll down to find out a little more about each of them.
We're doing everything we can to transform the lives of every individual with CF; by making a regular donation you can be part of the fight against cystic fibrosis.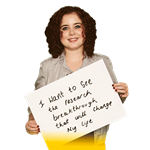 Ciara's story - research to change her life
Ciara is a keen vlogger and loves photography and her dogs. She's taken some time out to create a video explaining the challenges that living with CF-related diabetes brings. Ciara's story highlights how everyone with cystic fibrosis is completely unique, with their own priorities for research - which we reflect with our wide range of research projects into all aspects of CF care and treatment.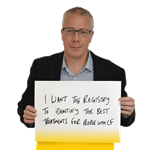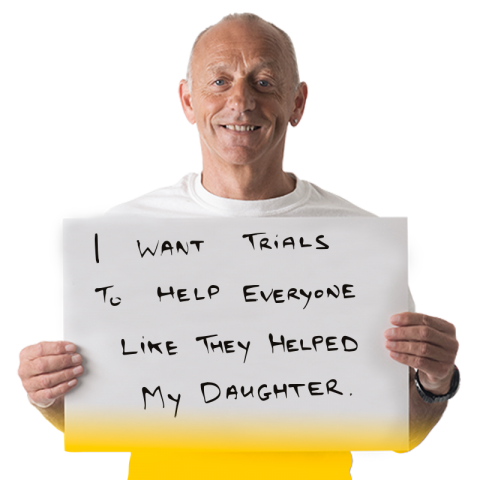 Liam's story - clinical trials to help everyone with CF, the way they helped his daughter
Meet Liam, who has recently been recognised with a British Empire Medal for his fantastic fundraising work, inspired by his daughter, Rachel. Liam is passionate about ensuring everyone with cystic fibrosis has access to clinical trials, having seen the transformation in Rachel's health following her participation in trials for a new drug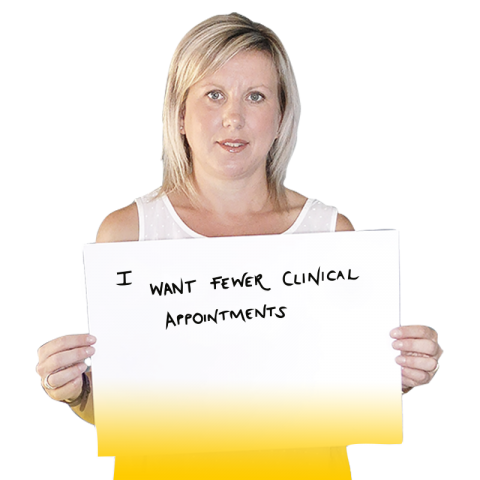 Sammie's story - making technology work for her
Meet 36-year-old Sammie, who lives with her husband, son and dog. She loves being creative and has had a varied career history, but currently feels unable to work owing to her fluctuating health - she has cystic fibrosis and CF-related diabetes. She's been trying out an innovative new way of using technology to inform her daily self-care routine, and is going to tell us a bit more about it...
Brighter futures
Find out how far care and treatment have come since the first diagnosis of cystic fibrosis.
Personalised healthcare
It's the next big thing - get clued up on what it means and how it could affect the future of CF care.
Life Unlimited
Find out more about our vision for a life unlimited by cystic fibrosis for everyone with the condition, and our strategy for getting there.