Getting to know Ciara
Meet 23-year-old Ciara, who loves photography, vlogging on YouTube and her dogs. She has cystic fibrosis (CF) and CF-related diabetes (CFRD).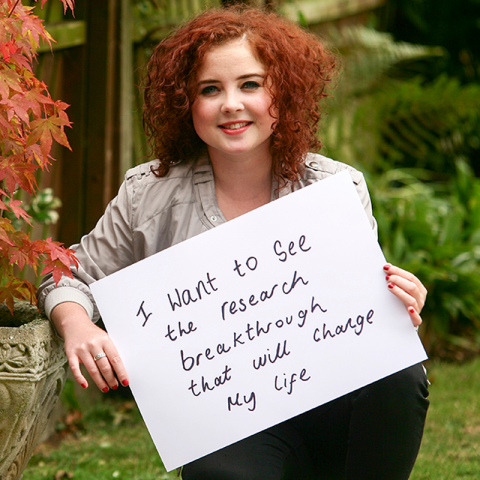 Ciara faces the challenge of managing her calorie intake each day to make sure she stays healthy and has the energy required for all her treatments and her personal life with friends and family. She has to balance this with monitoring her blood sugar levels due to CFRD, too. She explains some of her unique experiences in the video below, highlighting why one size does not fit all when it comes to CF care and treatment!
The challenges
Cystic fibrosis doesn't just affect the lungs - in fact, some people with the condition don't suffer too much with lung function at all. It can affect the digestive system, mental health, fertility, energy levels and joints, to name a few! All of these complications could require medications and physical treatments. Each individual will have their own combination of these to manage, and some of the medications can interact with each other, just as some of the physical complications can make it hard to carry out certain physical therapies. Confusing, right? On top of this, everyone has their own ambitions, preferences and lifestyle to juggle!
How we are helping?
We're funding research into many areas of cystic fibrosis - we want everyone with the condition to know we're tackling the issues that matter most to them. Our Strategic Research Centres bring together world-leading experts, including one on CFRD, while our VIAs are smaller hubs of innovative research that bring funding from external organisations into the field of cystic fibrosis. We're doing everything we can to lift the limits for everyone affected by the condition.
Let's get personal
Take a look at our focus on personalisation, showcasing members of the CF community throughout September.
Research for all
Take a look at all the research we're funding into tackling cystic fibrosis from top to toe!
It's all about you
Find out more about the journey towards personalised healthcare for everyone with cystic fibrosis.