Getting to know... Professor Southern
Meet Professor Kevin Southern, a paediatrician based in Liverpool whose main clinical interest is cystic fibrosis. He's part of a team running a UK study into cystic fibrosis treatment made possible by our UK Cystic Fibrosis Registry.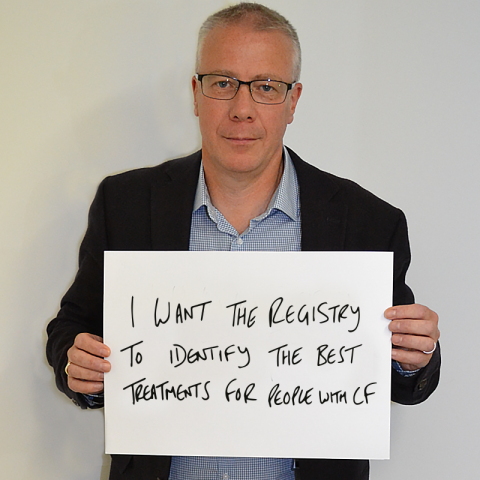 Cystic fibrosis studies
Any new treatments or changes to the way care is delivered have to be proven to be safe and effective, which requires studies and trials that cost a lot of money and can require participants with cystic fibrosis to make additional trips to hospital so they can have measurements taken. With relatively low numbers of people able to take part, compared with more common conditions, this additional obstacle can mean that studies don't find enough participants, or are too expensive for the limited amount of funding available.
Our UK Cystic Fibrosis Registry holds the answer
Kevin is part of the CF START team, who will be carrying out a large UK study into the use of preventative antibiotics for reducing infections in children. In the video below, he explains how UK CF Registry data is making this study less of a burden for the participants, so they can focus on enjoying life outside of hospital while contributing to the future of care and treatment.
Hear their stories
Take a look at our stories from the CF community about how healthcare personalisation is making a difference.
It's all about you
Find out more about the journey towards personalised healthcare for everyone with cystic fibrosis.
UK CF Registry
Find out more about the fantastic UK CF Registry, helping clinicians and researchers across the UK.