Involvement
Join our growing community to share your experiences and influence the work of the Trust, researchers, and clinicians. 
Make your voice heard  
Donate your time, expertise, and the knowledge you've gathered along your CF journey - no matter where you are in that journey.  
By sharing your insights, you can make sure that the lived experiences of people with CF are at the core of everything we do.   
Getting involved  
The involvement team have been very good at making me feel welcome and involved. The meetings are always  well  run,  and everyone is given the opportunity to contribute.
–  Trust Wide  Involvement Group member   
Members of the CF community are experts by experience. Whether you have CF yourself, or are a parent, partner, or family member of someone with CF, you're welcome to join our involvement group. 
You don't need any additional skills or experience. You can get involved in as many or as few opportunities as you want to and you'll be fully supported by the team.
Apart from being really positive for our proposal, I also really enjoyed working with you and I hope that as an organisation, we start to do more of this kind of work for other larger funding applications.
–  Trust staff member on her experience working with an Involvement Group Member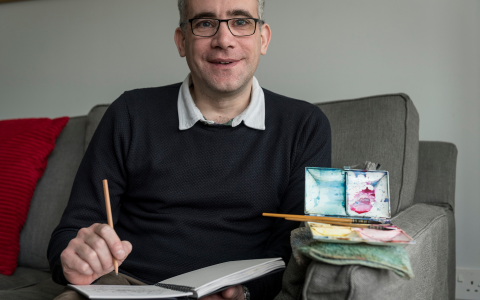 By getting involved, you'll be part of a growing network of over 100 people with lived experience of CF who: 
support the work we do at the Trust. This could be anything from reviewing new resources to helping shape our projects around the requirements of the CF community.   

help researchers to shape and design studies to meet the needs of people with CF, making it as straightforward as possible for people with CF to take part.   
To get an idea of what impact your involvement has had, here are just a few projects your insights have helped shaped:
Trust strategy and brand refresh
Forum refresh
CFTruths Campaign
LifeArc funding
Lottery funding proposal
Cost of CF research
CF STORM
NHIR funding ExACT-CF
James Lind Alliance Priorities
Community involvement in trials
Share your knowledge and experience of CF and help shape future clinical trials
News and opportunities
Find out more about what's been going on in the world of involvement.
Sign up now
Sign up to our Involvement Group and and influence the work of the Trust, researchers, and clinicians.