Cystic fibrosis in fiction
Cystic fibrosis has been featured in numerous books, TV shows and films over the years, from recent Hollywood film Five Feet Apart to the recent plot-line in BBC1's Casualty. While we recognise that fictional representations of CF can help to raise vital awareness of the real impact of the condition, we are aware that some information can be misleading or one-sided. On this page you can find some answers to specific topics raised in some of these fictional representations, and find out about the real side of cystic fibrosis. Warning: this page contains spoilers.
On this page you can find information about cystic fibrosis and what the condition means for the thousands of people living with the condition world-wide. You can also take a look at some of the issues raised in TV shows like Casualty, films like Five Feet Apart and books or take a look at our discussion guide to help support you through any conversations you have around cystic fibrosis. This page also includes resources if you are struggling with any topics raised.
Commonly-raised topics
There are a number of commonly-raised issues featured in fictional portrayals of cystic fibrosis, including things like lung transplant, clinical trials and coughing up blood. Take a look at our page on commonly-raised CF topics to find out more about some of these areas of cystic fibrosis.
Talking about cystic fibrosis
If you are someone with cystic fibrosis, or know someone with the condition, you might find that you end up having conversations with people about fictional representations of the condition when it is being shown in a TV show or film, and this might involve having to talk about some challenging subjects. We've created a discussion guide to help you to talk about the issues raised in fictional representations of cystic fibrosis.
Real life stories
Oli and Mahi met on a dating app and got talking. The catch? They found out that they both had cystic fibrosis. Knowing that they could never meet, they remained 'virtual' friends. Hear from them about what it's really like to date when you have a life-limiting condition.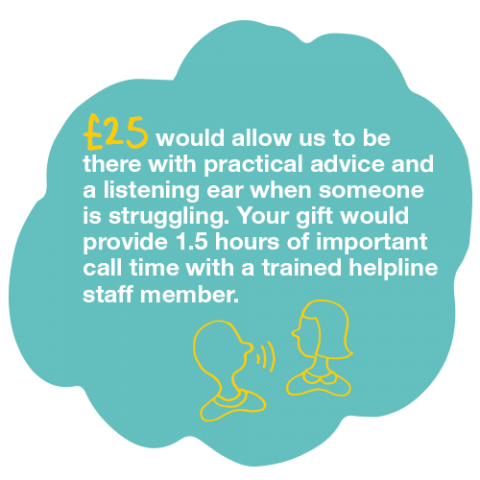 How can I help people with cystic fibrosis?
Make a donation online to help support our ground-breaking research, vital information and support and fight for access to life-saving drugs.
Research we fund
We fund research to tackle some of the most pressing issues in CF today. Find out how your donations are making a difference.
What is CF?
Cystic fibrosis, or CF, affects the lungs, digestive system and other organs, and there are over 10,600 people living with it in the UK.
Contact us
Get in touch with us to speak to someone on our Helpline, find out about an event or speak to our Press Team.