Current vacancies
Are you looking for a challenging, stimulating and rewarding role, where you can work hard, have fun and really see the impact of your work? Take a look at our current vacancies.
Senior Registry Systems Development Manager
We're looking for a Senior Registry Systems Development Manager to lead the technical development of the UK Cystic Fibrosis Registry software. Applications will be accepted on a rolling basis.
Senior Philanthropy Manager
We are currently looking for an experienced high value fundraiser to lead our major donor team. 9-12 months fixed term contract. Closes 29 November.
Trusts and Statutory Fundraising Manager
We're looking for someone to help build our trusts, foundations and statutory income, in a rewarding role that comes at a time when there is significant change and progress for those living with cystic fibrosis. Closes 27 November.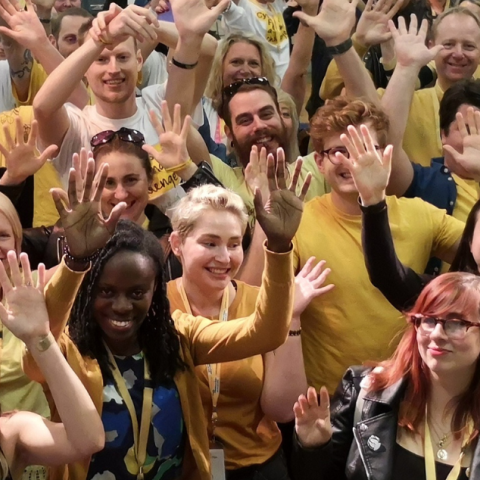 Apply on our job site
All of our jobs are advertised on Hireful. Check out our current vacancies today!
Who are we?
Cystic fibrosis (CF) is a genetic condition affecting around 11,000 people in the UK. Cystic Fibrosis Trust is the only charity uniting for a life unlimited for people with CF and their friends and families in the UK.
Employee benefits
Flexible working
Pension scheme
30 days annual leave + bank holidays (pro-rata for part-time staff)
Healthcare plan
Employee Assistance Programme
Cyclescheme
Season ticket loan
All benefits subject to eligibility.
Keep up to date
To keep up to date on new jobs and other opportunities at Cystic Fibrosis Trust, follow us on Twitter @cftrust. If you have a query about any of our vacancies, please contact recruitment@cysticfibrosis.org.uk. Please note that we do not accept prospective applications for roles that are not currently open for recruitment.
Looking for a volunteer role? Find out about our current volunteering opportunities. 
In the news
Check out the latest news about cystic fibrosis, from new developments in research to nationwide campaigns, including local, national and international stories
Life unlimited
Find out about our mission to create a brighter future where everyone with cystic fibrosis can live long and healthy lives, unlimited by the condition
What is CF?
Cystic fibrosis, or CF, affects the lungs, digestive system and other organs, and there are over 10,000 people living with it in the UK