Meet the team
The Cystic Fibrosis Trust's Executive Team drives the charity towards achieving its goals and vision, while upholding its values and governance. Our Board of Trustees oversees our strategic direction and monitors how we deliver our objectives. Our President is a fount of knowledge about CF and a great advocate and representative for the Trust.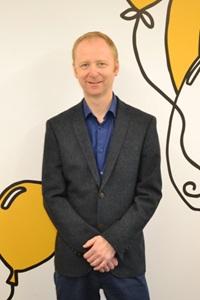 Meet our Executive team, Board of Trustees and the President of Cystic Fibrosis Trust.
Executive team
David Ramsden, Chief Executive
David Ramsden joined Cystic Fibrosis Trust in 2016.  Following a period with Ernst & Young, he now has over 20 years' experience of working in the charity sector, initially with the British Red Cross and then 10 years as Chief Executive of BBC Children in Need.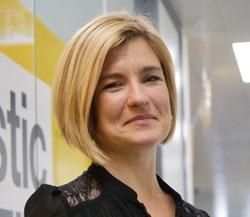 Dr Lucy Allen, Director of Research
Lucy Allen joined the Cystic Fibrosis Trust in late 2019. Lucy's previous experience includes building and leading research collaborations with industry, other research charities and clinical academics across a wide range of disease areas such a respiratory, mental health, and cancer and nutrition for the National Institute of Health Research (NIHR). She has also lead R&D projects for GE Healthcare developing radiopharmaceuticals for cancer and Alzheimer's disease. Lucy also has a PhD in lung inflammation and infection.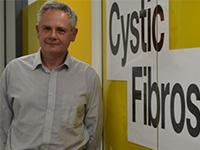 Dr Keith Brownlee, Director of Medical Affairs
Keith joined as the Trust's first ever Director of Impact in 2015, a role which subsequently became the Director of Policy, Programme & Support in 2018. As well as over 30 years of experience caring for children and families with cystic fibrosis, Keith has a special research interest in respiratory infections and management of airway clearance in people with cystic fibrosis. He also has a long-term interest in medical education and is a published author on paediatrics.
Keith's previous experience includes the role of Consultant Paediatrician for children with respiratory conditions at Leeds Teaching Hospital. He currently works with Leeds Medical School, Leeds West CCG and is Chair of Leeds West CCG Asthma Group.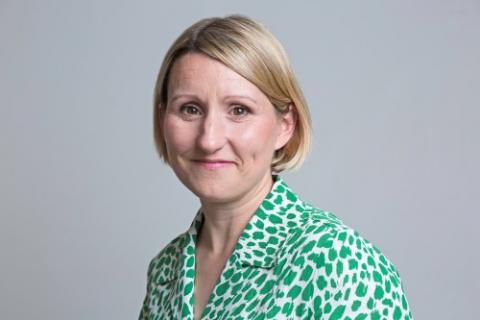 Clare Corbett, Director of External Relations
Clare joined the Trust in January 2021 from her role as Director of External Affairs at the Royal Institute of British Architects (RIBA) – a membership organisation and housing charity.  
Clare has previously led high profile engagement, communications, and advocacy programmes to deliver support and policy change in a number of sectors including health and consumer affairs. Clare is currently a Trustee for Working Families.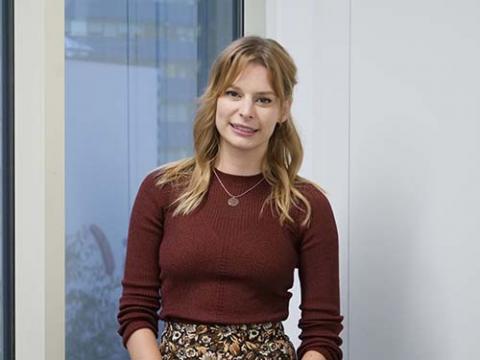 Rebecca Cosgriff, Director of Data and Quality Improvement
Rebecca Cosgriff joined the Cystic Fibrosis Trust in summer 2014 as the UK Cystic Fibrosis Registry Lead, and became Director of Data and Quality Improvement in September 2018. Rebecca's previous experience includes clinical audit in NHS mental health, neurology and ophthalmology. From working within NHS Trusts Rebecca moved to University College London, where she managed both the National Adult and Congenital Heart Surgery Registries. Rebecca has also worked with the Healthcare Quality Improvement Partnership to publish, for the first time, consultant-level outcomes derived from 13 national clinical audits and registries across a range of specialties, including orthopaedics, bariatrics and endocrinology.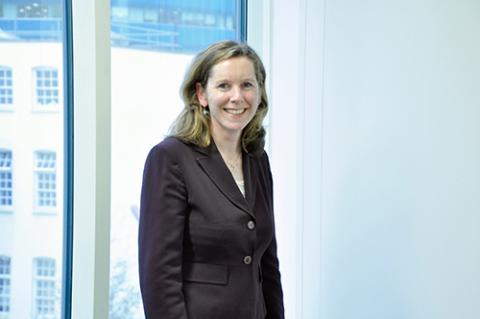 Dr Anne Shinkwin, Director of Fundraising
Anne has a wealth of experience working in senior fundraising roles within the charity sector over the last 15 years, including at Ambitious about Autism, the British Red Cross, UNICEF UK and Anthony Nolan. She has a PhD in Medicinal Chemistry and has worked for Cancer Research UK. Before joining the charity sector, Anne worked as a project manager for Kimberly-Clark in Europe and the United States. Anne is also a Trustee of the MS Society.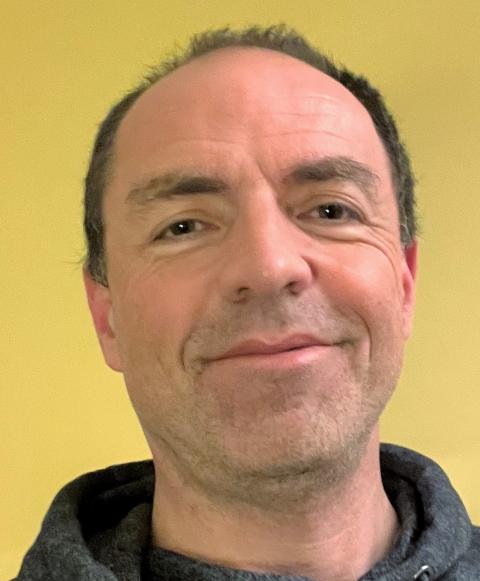 Simon Hawkins, Director of Finance and Resources
Simon joined the Trust in February 2022 having undertaken a range of finance roles in sectors such as higher education and retail, amongst others. Having started his career in practice, he qualified as a Certified Accountant in 1994 but has spent the last 17 years working in the charity sector, including time spent with National Trust, Blue Cross, and Bowel Cancer UK, where he was Director of Finance and Resources for six years and was involved in the merger with Beating Bowel Cancer in 2018.
Board of Trustees
The diverse members of the Board combine their experiences and expertise to guide the Chief Executive, who works with the Senior Management Team to achieve the charity's vision. 
Our current Trustees are: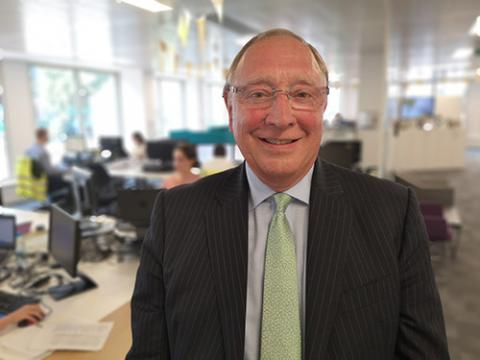 Richard Hunt CBE, Chair of Trustees
Richard was appointed Chairman of the Cystic Fibrosis Trust in July 2018, and was previously Chair of the London Ambulance Service from 2009–2016.
Richard is an executive coach and runs leadership development programmes, and is also currently Commanding Officer of the Engineer and Logistic Staff Corps RE(V), a group of senior industry advisors to the Ministry of Defence, whose role dates back more than 150 years. Richard's private sector commercial background includes working as Chief Executive of Exel Europe (now DHL) and Chief Executive of the Aviation Division of Go Ahead Plc. A key figure in creating the Chartered Institute of Logistics and Transport, Richard served as UK Chairman and International President, and was made an International Honorary Fellow in 2010.
Richard trained as a British Airways pilot before settling on a commercial career, and was appointed CBE in 2004 for services to Logistics and Transport.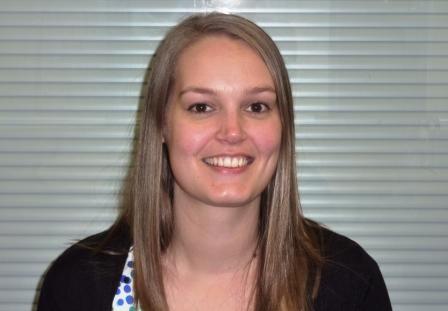 Joanna Barrett
Joanna is a member of the Marketing, Communications & Income Generation Committee and People Committee.
Joanna is the Policy and Public Affairs Manager at NSPCC Scotland, where she has worked since 2011. Prior to that Joanna held policy and parliamentary roles at the Equality and Human Rights Commission, and the National Autistic Society. Joanna has a degree in Scots Law, a diploma in Spanish law from the University of Deusto, Bilbao, and a post-graduate certificate in Public Policy. She is married with four young children, two of whom have cystic fibrosis.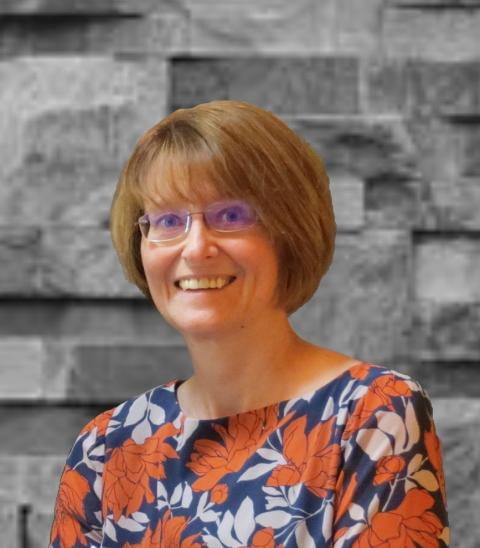 Anne Byrne
Anne is Deputy Chair and member of the Finance Committee
Anne has thirty years experience as a commercial and strategic lawyer in the real estate sector, having been a partner at global law firm Linklaters LLP and General Counsel & Director of Corporate Services at Capital & Counties Properties PLC, a property investment company in the FTSE250. She is a trustee of the Charles Dickens Museum and an independent member of the Audit and Risk Committee for The Samaritans and previously, she was a non executive director of the Learning Trust. Anne has a lifelong understanding of cystic fibrosis as her sister, Janet, lived with the condition until 1992.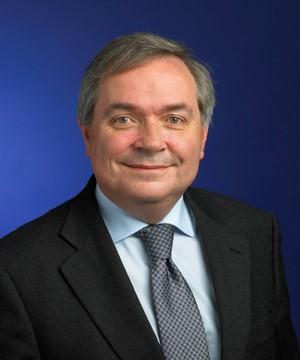 Sean Collins
Sean is Chair of the Finance & Investment Committee and a member of the Marketing, Communications & Income Generation Committee.
Sean Collins had a forty-year career with the accountancy firm KPMG, both in the UK and internationally, acquiring deep and extensive experience of finance, audit and corporate governance. He is a Crown Representative at HM Government Cabinet Office, where he helps oversee efficient procurement of resources. He is also a Non-Executive Director at Jersey Telecom as well as being a member of the Conduct Committee at the Financial Reporting Council, which regulates the UK accountancy profession. For many years he has been a Governor and Chairman at More House School in Farnham, a school specialising in the education of boys with learning difficulties, and also spent ten years as an advisor to Oak Lodge, a school for the profoundly deaf. He is also a trustee of the Royal Society for Asian Affairs, an educational charity, and has previously been Deputy Chairman of the Farnham Branch of Arthritis Research UK. He has a grandson who was diagnosed at birth with cystic fibrosis.
Richard Hoey
Richard is Chair of the Marketing, Communications & Income Generation Committee.
Richard is a specialist in medical communication and policy. He is currently Director of Communications at The Institute of Cancer Research, London, where he set up the department and established new functions in policy, public affairs and public engagement. He sits on several boards within the ICR, including the leadership team for The London Cancer Hub – a project to create a global centre for cancer innovation. Richard previously worked in journalism, including as Editor of the medical magazine Pulse, and earlier led the science media team at Cancer Research UK. He began his career in the laboratory doing research on cancer, before training in science communication. During time as a freelance writer and policy analyst, he worked for The Lancet, the World Health Organization and BBC Focus Magazine.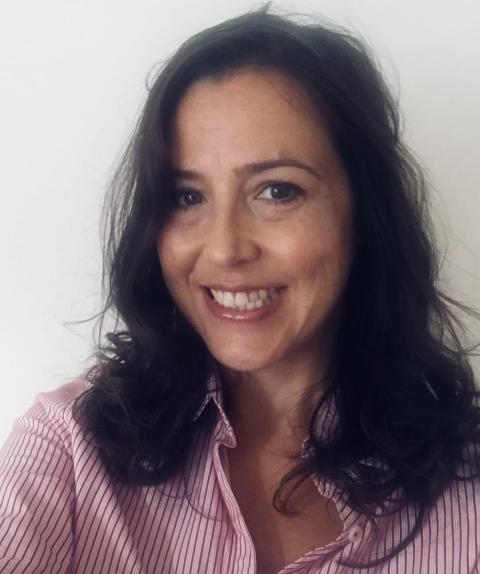 Michelle Shore
Michelle is Chair of the People Committee.
Michelle qualified as a Solicitor in 2004 and has since enjoyed practicing exclusively in the area of employment law. After several years of working for regional and commercial law firms, Michelle set up a specialist law firm and headed up its Employment Department, a commercially-focussed role which had many rewards. In 2018, Michelle joined the professional support team at Richard Nelson LLP, a national law firm, supporting professionals and professional organisations with regulatory matters and issues involving employment law. Michelle was a Director of Doncaster Healthwatch until 2017 and was one of the team members who successfully converted the organisation into a Community Interest Company that tendered for and won the continuation of the local authority contract. When not working, Michelle enjoys spending her time with her family, walking with her chocolate Labrador and watching Harry Potter with her young, but very spirited daughter. As a person with CF, Michelle has always relied on Cystic Fibrosis Trust as a source of consistent and dependable information and is delighted to now be in a position to contribute.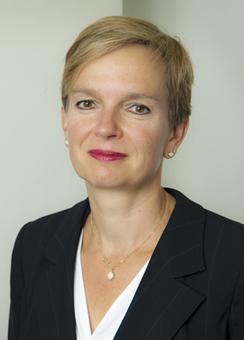 Professor Rosalind Smyth CBE
Rosalind Smyth is Director of the UCL Great Ormond Street Institute of Child Health, and Honorary Consultant Respiratory Paediatrician and non-executive director of Great Ormond Street Hospital NHS Foundation Trust. She graduated in medicine from Clare College, Cambridge and Westminster Medical School and trained in paediatrics in London, Cambridge and Liverpool. Until September 2012, she was Professor of Paediatric Medicine at the University of Liverpool and was Director of the NIHR Medicines for Children Research Network, which supported all clinical research with children in England, from 2005-2012. She was a member of the UK MHRA's Commission on Human Medicines Committee 2009-13 and chaired its Paediatric Medicines Expert Advisory Committee (2002-13). Rosalind's research interests began in the 1980s as a Cystic Fibrosis Research Fellow and include cystic fibrosis and respiratory virus infections. She has been responsible for the clinical care of cystic fibrosis patients for over 30 years. Rosalind is a fellow and recent council member of the Academy of Medical Sciences (AMS) and through the Academy has a number of national roles in academic training and careers. She is Chair of the MRC Clinical Training and Careers Committee and of the AMS Starter Grants Committee. She is a governor of The Health Foundation.  She was awarded Commander of the Order of the British Empire in the Queen's New Year's Honours List in 2015 for services to the regulation of medicines for children.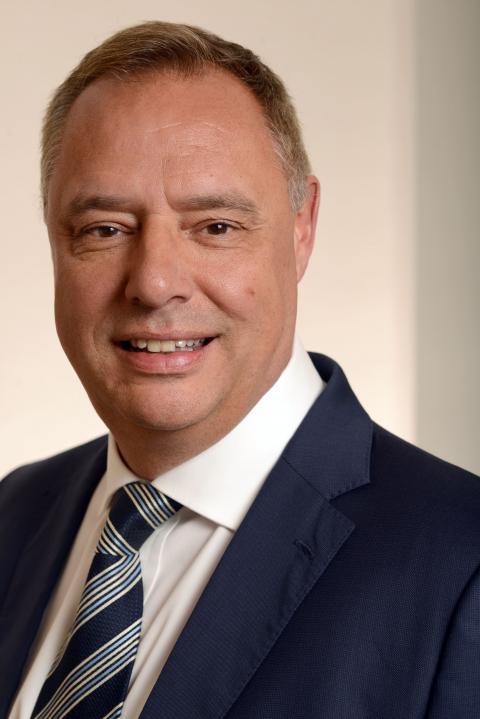 David Titmuss
David is a member of the Marketing, Communications & Income Generation Committee and Finance Committee.
David has over 25 years' experience in both large and small financial services organisations with a particular emphasis on customer acquisition and database management. His corporate background includes working at a senior level in public and privately backed businesses.  He has also led companies both as CEO and as a board director. Latterly David headed the marketing function of webuyanycar.com and is recognised as an expert in digital marketing and advises businesses on cost effective customer acquisition and marketing in the digital space.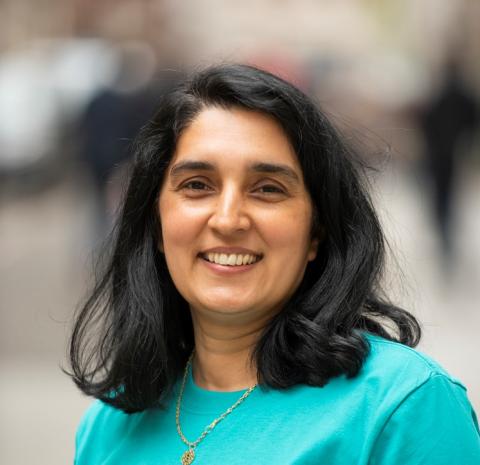 Sonya Trivedy
Sonya is a member of the People Committee.
Sonya has worked in the UK voluntary sector for over 20 years. She has worked in both international development for organisations such as British Red Cross and Unicef and for domestic causes including HIV and sexual health, and domestic violence. Sonya is currently Executive Director of Income at Samaritans, the leading suicide prevention charity in the UK and Ireland. She is also a member of the Chartered Institute of Fundraising's Standards Board. Sonya lives with her partner, with whom she has identical twin boys. Sonya's goddaughter has cystic fibrosis.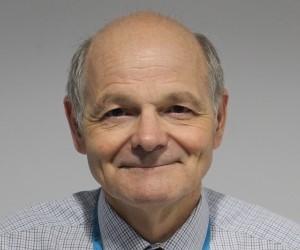 Professor Martin Walshaw
Prof Martin Walshaw has extensive experience in providing clinical care for adult people with cystic fibrosis from 1984 onwards. He has been Director of the Liverpool Adult Cystic Fibrosis Centre since 1993 and was appointed to an Honorary Clinical Chair at Liverpool University in 2014. He chaired the British Thoracic Society Cystic Fibrosis Advisory Group until 2013 and the UK Cystic Fibrosis Trust Peer Review Oversight Board until 2016. He was chair of the NICE committee that developed guidelines for CF care in 2017. He has been a member of the UK Cystic Fibrosis Trust Clinical Advisory Group and many of the committees developing guidelines for CF care, including Standards of Clinical Care of Children and Adults, Antibiotic Treatment for Cystic Fibrosis, and Suggestions for Prevention and Infection Control in both Pseudomonas aeruginosa and Burkholderia.
In addition, he has a national role in the training and education of junior doctors, piloting the PACES examination at RCPNorth and is Secretary of the Specialist Certificate in Respiratory Medicine Examination Board of the Federation of Royal Colleges of Physicians.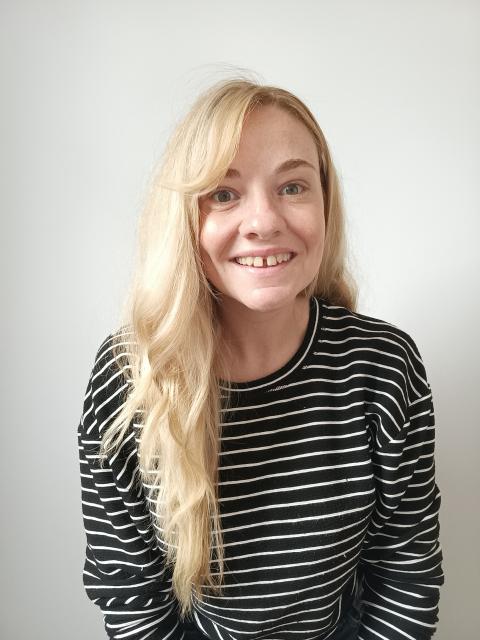 Sophie Pierce
Sophie has been a social worker since 2018 and specialises in working with children and families. Sophie began her career working in child protection and has recently moved to the fostering service. Whilst the social work profession is often challenging and fast paced, Sophie feels it is a privilege to work with the children and families that she does.  In her spare time, Sophie can be found hiking with her dogs and enjoying trips in her campervan.  Sophie lives with Cystic Fibrosis and is keen to promote how you can still live a full life whilst looking after your CF. Sophie is looking forward to being part of the CF Trust to bring together her social work background and her lived experience of CF.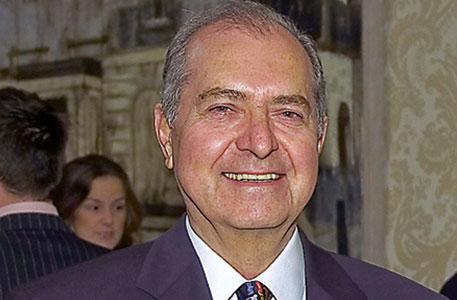 President of the Cystic Fibrosis Trust
Dr Jim Littlewood (OBE) qualified in medicine at Leeds University in 1956, and has devoted his professional time entirely to cystic fibrosis since 1994. He was a member of the Research and Medical Advisory Committee from 1983 to 1988, and accepted an invitation to chair it from April 1995. In July 2003 Dr Littlewood was appointed Chairman of the Trust, retiring in 2011.
He was appointed Honorary President in December 2011. A fount of knowledge about cystic fibrosis, Jim is an invaluable resource and a great advocate and representative for the Cystic Fibrosis Trust.
Research we fund
We fund research to tackle some of the most pressing issues in CF today. Find out how your donations are making a difference.
What is CF?
Cystic fibrosis, or CF, affects the lungs, digestive system and other organs, and there are over 10,600 people living with it in the UK.
Contact us
Get in touch with us to speak to someone on our Helpline, find out about an event or speak to our Press Team.