Our impact

We're uniting so everyone with CF can live a life unlimited. This means funding research, campaigning hard to drive change, and supporting people with CF and their families.
Annual Report
Your donations help us fund support for people with CF and their families, research into ground-breaking treatments and campaigns to improve the lives of everyone with CF. Find out more about how we've met our objectives in 2022/23.
Impact Report
Find out how your incredible support has made such a positive impact on people with CF and their families through 2022/23.
Research Impact Report
Funding and supporting research that will benefit everybody with CF is at the heart of everything we do. We won't stop until everyone can live without the limits imposed by cystic fibrosis. Find out more about how your donations have supported research in 2021/22.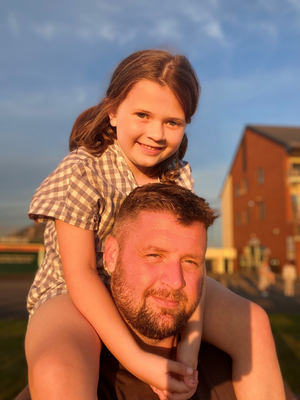 Ayda's story
Kaftrio was a light at the end of the tunnel. It was a massive achievement by the CF community and Cystic Fibrosis Trust - and what a bright future it has created for people with CF like Ayda.
Seven-year-old Ayda was diagnosed with CF at just a few weeks old. She and her dad, Dave, took part in the CF community's campaign for modulators - and thanks to this campaign, Ayda has a bright future ahead of her.
2021/22

2020/21

2019/20

2018/19

2017/18

2016/17

2015/16

2014/15

2013/14

2012/13

2011/12

2010/11

2009/10

2008/09

2007/08

2006/07
What are we researching?
We invest more into CF research than any other charity in the UK, tackling all of the major problems that arise from cystic fibrosis.
Explore the effects
Cystic fibrosis has an impact on many areas of the body. Explore our interactive feature to find out what that means for someone with cystic fibrosis.
Feeling inspired?
You should be - this work is all the result of fundraising and donations from our incredible supporters - and there's always more to be done!