Information resources
Explore our information resources, including our consensus documents, factsheets and information packs, children's books and our magazine CF Life.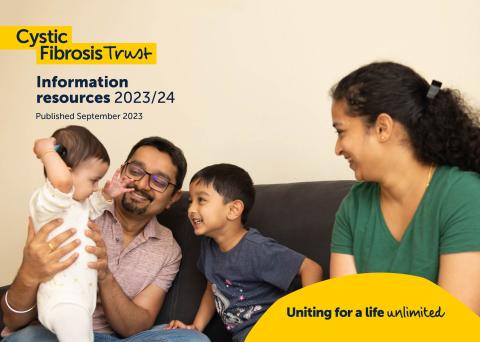 We offer free, balanced information on all aspects of life with CF. Along with the medical advice you receive from your CF team, our information can help you make informed decisions about your lifestyle, treatment and care, however you're affected by cystic fibrosis. All our information is written and reviewed by experienced information and health professionals.
You can download our information resources or order hard copies by contacting our Helpline.
Consensus documents
Our consensus documents are designed for clinicians and allied health professionals involved in treating people with cystic fibrosis.
Publications
Find information on all aspects of life with CF in our booklets, factsheets, leaflets, information packs and more.
CF Life
Our magazine features stories from the CF community on the issues that matter to them, updates on vital research and campaigns, and loads of content for you to sink your teeth into!