Cystic fibrosis research topics
Cystic fibrosis (CF) affects many different parts of the body, from the lungs to the pancreas. We are funding research into new treatments and a better understanding of topics that affect the lives of people with CF, so that everyone with CF can one day live a life unlimited by the condition.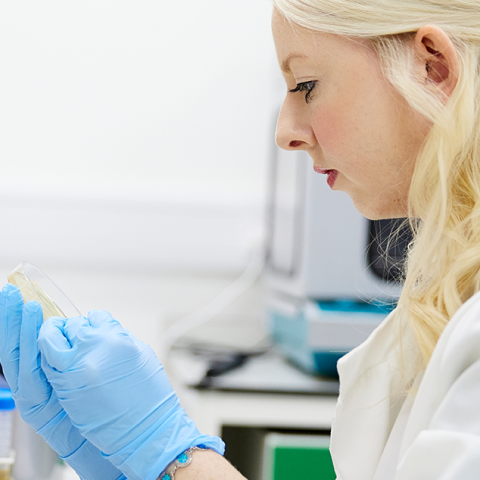 Read our Research in focus reports
Our Research in focus reports give an overview of an aspect of CF where our funding is making a difference. 
Research we fund
We fund research to tackle some of the most pressing issues in CF today. Find out how your donations are making a difference.
What is CF?
Cystic fibrosis, or CF, affects the lungs, digestive system and other organs. There are around 11,000 people living with it in the UK.
Contact us
Get in touch with us to speak to someone on our Helpline, find out about an event or speak to our press team.