CF Week

You. Us. Research. Together we can unite for a life unlimited.
CF week 2023 is all about celebrating the incredible progress we've already made in CF research, and looking forward to the breakthroughs we can make in the future. Together as one united community. 
Throughout the week, we'll be taking a peek inside the lab with some of our incredible researchers, hosting an Instagram Live with Dr Lucy Allen focusing on your research priorities, holding a CF Live on genetic therapies, and sharing an extra special episode of our CForYourself Podcast.
We will also be raising awareness of CF on our social media channels and sharing your stories of life with cystic fibrosis: the ups, downs and everything in between.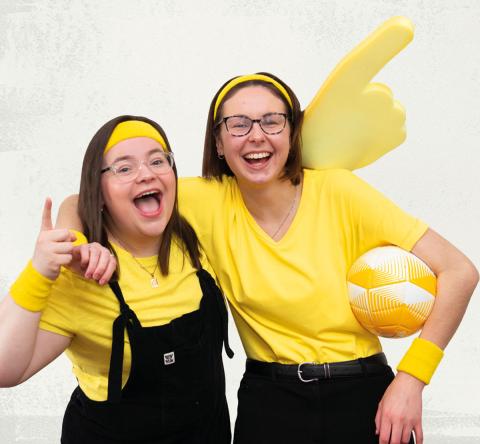 Unite with us for Wear Yellow Day on Friday 16 June!
Gather your friends, family and colleagues, either in person or online, for your yellow-themed fundraising event.
But remember whether you dress, bake, dance or run… whatever you do, do it in yellow.
Join us, and together, we can create a brighter future for everyone with cystic fibrosis.
How you can get involved during #CFWeek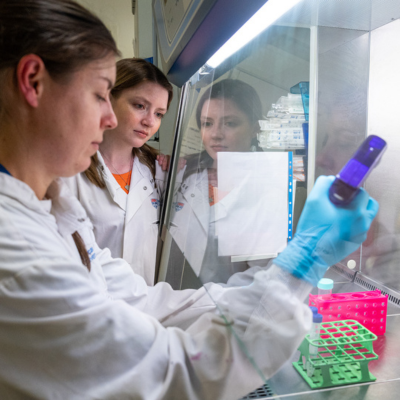 Unite with us for Wear Yellow Day on Friday 16 June. Wear Yellow and raise money to help create a brighter future for people living with cystic fibrosis. Dress up, bake or take on a physical challenge — there's no limit! 
Join the conversation on Instagram, Facebook and Twitter and remember to follow #CFWeek. There'll be loads going on over on our social channels, so make sure you give us a follow!
Join our live events. From community takeovers and Instagram Lives to helpful Q&As, there'll be a series of events you can join throughout the week. We'll keep you posted on when they will be happening. 
Raise awareness. You can download our social media graphics and help others understand what everyday life is like for people living with CF.
Share your story. Tell us what a life unlimited means to you using #talkCF and we'll share some of your stories on our social channels.
Start a conversation with friends, family or colleagues about CF and help raise vital awareness. If you're struggling to find the right words, our Talking Toolkit has some tips that might help.
Inside the lab with CF researcher Nicole
Every month we'll be going inside the lab to chat to some of the amazing researchers working in cystic fibrosis.
Inside the lab with CTAP coordinator Shenna
Shenna started her science journey promoting public health in rural areas of the Philippines. She's now CTAP coordinator at the Bart's and Royal London CF Centre, within the Trust's Trials Accelerator Programme.
Team CF
We have a wide range of events spread throughout the year, with something to suit everyone. Whether it's running, walking or an adrenaline rush you're into there is a way to challenge yourself and raise vital funds for Cystic Fibrosis Trust.