CForYourself: A podcast from Cystic Fibrosis Trust

In each episode of CForYourself, our host Lucy Baxter will be having a (virtual) cup of tea and a chat with others in the cystic fibrosis community. They'll talk openly and honestly about a whole range of topics, from exercise and employment to parenting and mental health. We'll also hear from CF experts, who will be sharing their knowledge and advice for everyone affected by CF.
CForYourself is all about sharing honest insights into life with cystic fibrosis, the good, the bad and everything in between. 
If you'd like to get in touch with your thoughts or suggestions for the podcast, we'd love to hear from you. 
Series 1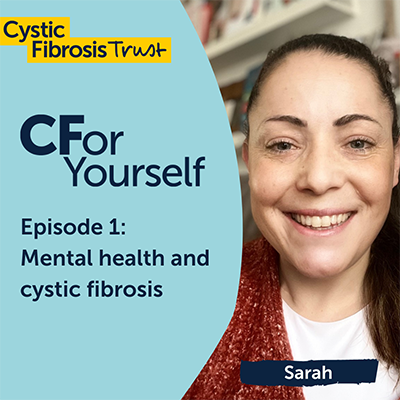 Episode 1: Cystic fibrosis and mental health
Living with cystic fibrosis means more than just a set of physical symptoms - it can also have an impact on our mental and emotional wellbeing. In this episode, our guest Sarah talks openly and honestly about how CF has affected her mental health; from struggling to fit in as teenager, to the complicated emotions she's experienced since taking Kaftrio. We also hear from CF psychologist Dr Maya Bowri, who shares her advice for what to do if you're struggling with your mental health.
For more information and support on any of the issues we've talked about in this podcast, you can call our Helpline on 0300 373 1000, or email helpline@cysticfibrosis.org.uk. 

Read our factsheet on Kaftrio - complex and individual experiences. It contains information for people with CF and their families, whether they are taking Kaftrio or not. It includes information about dealing with mixed emotions, managing changes, the reactions of family and friends, and other possible impacts of Kaftrio.
The podcast is also available on Spotify and Apple Podcasts. 
What is cystic fibrosis?
Cystic fibrosis, or CF, affects the lungs, digestive system and other organs, and there are over 10,800 people living with it in the UK.
Donate today
Make a donation today to help ensure everybody with cystic fibrosis can live without limits.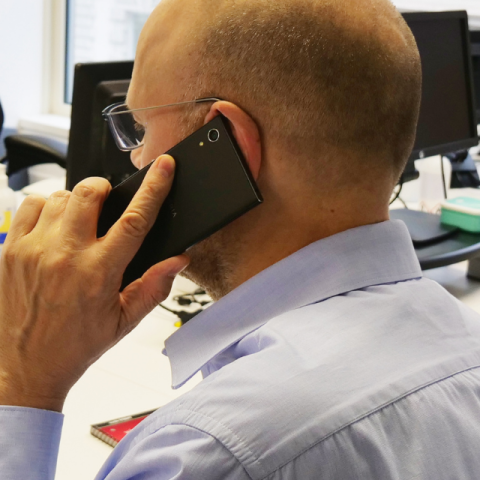 Here for you
Our friendly Helpline team are here if you need us - whether you're looking for information, support, or just someone to talk to