Uniting in research for everyone with CF
'Swell' research to find alternative ways to treat CF
In a lab in Newcastle, Livia, a third year PhD student, is looking down the microscope, studying balls of nasal cells called organoids donated from people with CF. She's investigating whether 13 potential medicines could make these balls of cells increase in size. Any potential medicines that cause an increase or swelling of the organoids are known as a 'hit', which means they have promise as a future CF drug, and are investigated in more detail.  
Livia and colleagues working in our Alternative ion channel Strategic Research Centre (SRC) programme have found these 'hit' chemicals from searching through 1,400 of already licenced drugs to see if they could work as a treatment for people with CF. These treatments could be beneficial for everyone with CF, as they don't work on the CFTR protein itself. 
Dr Mike Gray, Principal Investigator of the SRC, explains: "We were delighted and surprised to find that some of these medicines did cause the organoids to swell –showing that they improve fluid secretion.
"The organoids were all made from nasal cells taken from people with class 1 mutations who cannot make any CFTR protein, so we know the drugs must be working in ways that don't rely on CFTR.
"The next steps are to pin-point exactly how these potential medicines are working, and whether they could improve the health of the lungs for people with CF who aren't able to benefit from CFTR modulators."
Going 'under the bonnet' on gene repairs
In a picturesque corner of south west Ireland, at University College Cork, some high-tech genetic analysis is underway. The aim of Dr Patrick Harrison's research is to work out the best way to do within-cell repairs to the CF gene by gene editing. This is the equivalent to 'under the bonnet' repairs to mutations within the CF gene. 
Five years ago, repair to each individual mutation required adaptation to the gene editing method, where each adaptation required careful checking. Now, Dr Harrison is optimistic that a new repair method to correct multiple mistakes in one go can make this type of gene editing a more viable treatment option.  
There's a really long way to go for this type of research to be realised as a treatment for CF. However, if we can show that this works in principle, researchers in other conditions are paving the way for how to do the necessary scaling up, in quantity and complexity, ready to make it testable in clinical trials.  
The latest Strategic Research Centre on gene editing, on which Dr Harrison is a co-investigator, is co-funded by the Trust and Cystic Fibrosis Foundation in the US.  
Research for today
While we wait for these exciting developments to be ready to be tried out in the clinic, we're preparing the way. We're investing in research to ensure that people stay as well as they can, such as better ways to treat CF infections; and to ensure that we make CF research an attractive area of medical research to invest in. Here are some examples of work underway in these areas.  
So in summary, there are still some tricky research problems to solve to develop new treatments for people with the rarer forms of CF and those unable to benefit from CFTR modulators, but good progress is being made and there is a lot of exciting research underway in this area.
At Cystic Fibrosis Trust we are committed to ensuring everyone with CF can live a life unlimited – and that's why we won't stop researching treatments that work for all. 
---
Cystic fibrosis (CF) is a genetic condition which causes sticky mucus to build up in the lungs and digestive system. It affects more than 10,800 people in the UK. One in 25 of us carries the faulty gene that causes it, usually without knowing. 
Your donations help us fund vital research. Donate today to help everyone with CF live a life unlimited.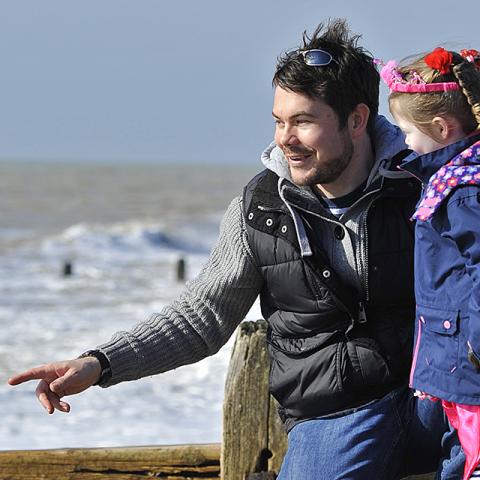 Our Newsletter
Sign up to our e-newsletter for the latest news on what the Trust and our supporters are doing
Our Helpline
Our Helpline is available to anyone looking for information or support with any aspect of cystic fibrosis, a listening ear, or just to talk things through. Our friendly team are here if you need us.
Research
We invest in innovative research projects in a wide range of areas to help us achieve our goal of a life unlimited for everyone living with cystic fibrosis (CF).
Support the Trust
Your donations help us ensure everyone with CF can live a life unlimited as we fund life-changing research and provide support to people with CF and their families.