Kaftrio now approved for 6-11 year olds across the UK
We are delighted at the positive impact this will have for many children and their families. CF is a progressive disease, so this is an important next step in limiting lung damage and slowing long term decline in health.
Catherine Farrer, from London, is the mother of Kate, aged 7, who has CF: "We've waited seven and a half years for this moment, never losing hope that we would be able to access medication that will hopefully make Kate's journey through life that much easier. As we sit in hospital having IVs for the third time in 13 months, it is impossible to put into words what this means for not just Kate, but for our whole family, extended family, friends, medical team and everyone who plays a part in trying to keep Kate well and living a "normal" life."
"Today both the European Commission and MHRA have agreed to license Kaftrio for use in children aged 6- 11 years old. More than 1,500 children across the UK and Northern Ireland stand to benefit from this drug and limit the damage CF does in these critical early years. 

"While this is a good day, Kaftrio is not a cure, and the treatment sadly will not work for every child. The Cystic Fibrosis Trust won't stop until everyone with CF has access to  the support and treatments they need." 

David Ramsden, Chief Executive at the Cystic Fibrosis Trust
Stacey, from Cornwall, is the mother of Katy, aged 8, who has CF and is currently on two nebulisers a day, which goes to as high as three or four when she is symptomatic. She reacted to the news: 
"Having access to Kaftrio changes Katy's future. Although Katy has fared well in her life compared to others. We still feel the stresses when it comes to doing physiotherapy or having tests at the hospital. One of the hardest things for Katy is to gain weight. She wishes that one day she doesn't have to take creon anymore. Katy suffers with needle phobias, so annual review and blood tests take months of preparation with the psychologist. This is exhausting for her and emotionally exhausting for us to have to watch her go through it."
We will keep our community updated on all the latest announcements around Kaftrio. Please keep an eye on our website and social media channels for the latest news. 
If you have questions about this announcement, you can get in touch with our Helpline by emailing helpline@cysticfibrosis.org.uk or calling 0300 373 1000 or 020 3795 2184.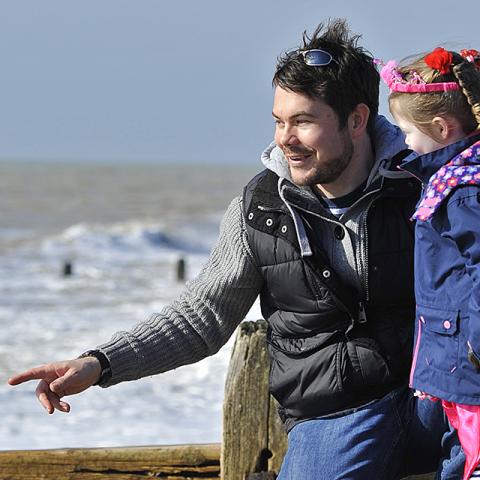 Our Newsletter
Sign up to our e-newsletter for the latest news on what the Trust and our supporters are doing.