Speakers - day one
George Jenkins OBE
Chairman, Cystic Fibrosis Trust
George was elected as Chairman of the Cystic Fibrosis Trust in July 2012. He is Deputy Chairman and Chairman of Governance and Audit at NHS Blood and Transplant, an organisation with an approximate £500 million turnover and 6,000 staff providing national support services to the NHS, of which the most publicly known subsidiary is the National Blood Service.
George is also Chairman of Port of Dover and Dover Harbour Board. Previously he was Chairman of South London Healthcare NHS Trust, Interim Chairman of Maidstone and Tunbridge Wells NHS Trust, responsible for stabilising the organisation and replacing board and governance structures after high profile failings in clinical services, and Chairman of East Kent Hospitals Trust.
He was Chairman of the Medway Dock Labour Board, Executive Chairman and Managing Director of the Transit Group and has held a number of executive and non-executive positions in the ports industry. George was awarded the OBE for services to healthcare in the 2011 Queen's Birthday Honours.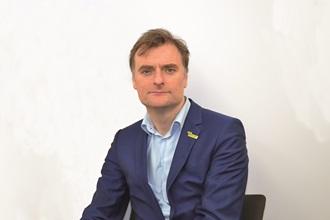 Ed Owen
Chief Executive, Cystic Fibrosis Trust
Ed Owen joined the Cystic Fibrosis Trust in May 2012. He set up Apex Communications, a strategic communications and public affairs consultancy, in 2005, and oversaw its merger with Maitland in 2011.
Between 1997 and 2005 he served as a special adviser inside the Government in the Home Office (1997 to 2001) and the Foreign & Commonwealth Office (2001 to 2005) following four years as a parliamentary adviser to Rt Hon Jack Straw MP (1993 to 1997). In the early 1990s, Ed trained and worked as a newspaper journalist in the North West of England.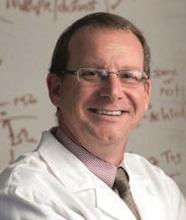 Professor Garry Cutting
Professor of Paediatrics and Medicine, Johns Hopkins Hospital, Baltimore
Dr Cutting's research is focused on the causes of phenotype variation in the single gene disorder cystic fibrosis. He directs a worldwide project called CFTR2 that aims to characterize the clinical and functional consequences of all mutations reported in the CF transmembrane conductance regulator (CFTR). Dr Cutting's laboratory also investigates the role of CFTR mutations in phenotypes that overlap with CF (chronic rhinosinusitis, male infertility and obstructive lung diseases).
His current work involves the quantification of genetic and non-genetic factors to trait variation in CF and the elucidation of interactions among these factors. Dr Cutting's research is supported by the National Heart, Lung and Blood Institute, the National Institute of Diabetes, Digestive and Kidney Disease, the US CF Foundation (CFF) and the Flight Attendants Medical Research Institute.
Dr Cutting directs the DNA Diagnostic Laboratory at Johns Hopkins, the Translational Technology Core of the Institute for Clinical Translational Research at Hopkins, and the Post-doctoral Training Program at the Institute of Genetic Medicine.
Dr Cutting is a member of the American Society of Clinical Investigation and the Society for Pediatric Research, and is the American Society of Human Genetics representative to the Federation of American Societies for Experimental Biology.  He recently assumed the position of Co-Editor of the genetics journal, 'Human Mutation'.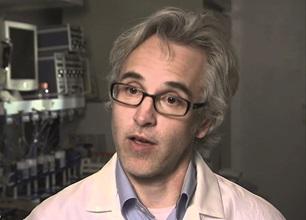 Frederick Van Goor
Research Fellow II, Vertex
Frederick is a research and development leader with expertise in protein folding and ion channel function as applied to discovery and development of breakthrough therapeutics for cystic fibrosis. He has a strong background in applying biological approaches (specifically assay development, screening, molecular biology and pharmacology) to drug discovery and advancing successful compounds from lab to clinic to commercialization. He also has special expertise in areas of ion channels, protein biogenesis, and genetic diseases.
Frederick's skill in team leadership and project management has led to the discovery of novel drugs that target the underlying molecular defect of cystic fibrosis, participation in advancing CF drugs from initial research through clinical trial evaluation to FDA approval and market, and the discovery, selection and advancement of other drugs from bench to late-stage clinical trials.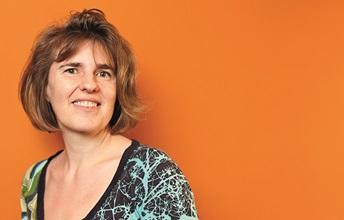 Katja Conrath
Therapeutic Area Head, Galápagos
Katja is leading a multidisciplinary drug discovery team to develop novel modulators of CFTR for the treatment of cystic fibrosis.
She has spent 10 years working on camelid antibodies, engineered single domain antibodies, to better understand their intrinsic properties and to humanise them using classical molecular biology techniques, surface plasmon resonance, spectrometric technique and crystallography
More recently, Katja started a biochemistry lab in Galápagos to develop enzyme assays in HTS and non-HTS formats. The scope of this work has expanded to comparing technologies for HTS, performing MOA studies of small molecules and development of assays necessary for GPCR targets. Additionally, she is actively involved in developing strategies and assays needed for the drug discovery process in cystic fibrosis.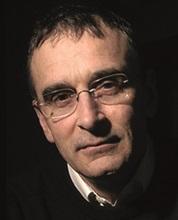 Professor Robert Ford
Chair in Structural Biology, University of Manchester
Dr Ford's research interests lie in membrane proteins, and he has been involved in studying the structure and function of these proteins for the last 30 years, with over 150 publications in this area. He has determined the structures of several ABC proteins, the family to which CFTR belongs.
His lab, in collaboration with Dr Riordan's lab at the University of North Carolina, published the first low resolution structure for CFTR in 2004 based on two-dimensional crystals of the protein. Dr Ford is part of the CFF-funded CFTR 3D Structure consortium, an international group of 10 laboratories.
Dr Ford is currently the external advisor and examiner for the Biochemistry Honours Degree programme at the University of Lancaster. He was honorary visiting Professor at the University of Guelph (2008-2009).
Dr Ford sits on the Finnish Academy of Sciences panel (research grant awarding committee) and on the Science and Technology Facilities Council Facility Panel for ISIS, the UK's national neutron spallation source. He also sits on the Cystic Fibrosis Trust's Strategic Implementation Board (SIB).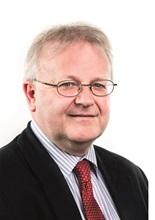 Professor Stuart Elborn
Respiratory Medicine, Queens University, Belfast
Dr Elborn is Dean of Medicine, Dentistry and Biomedical Sciences, and Professor of Respiratory Medicine at Queen's University Belfast. His clinical and research interests are in CF and bronchiectasis. His research group is focused on developing better therapies for treating the underlying defects in CF and bronchiectasis.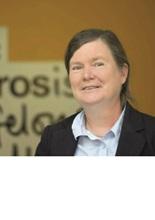 Dr Janet Allen
Director of Strategic Innovation, Cystic Fibrosis Trust
Dr Allen began her career as a clinician and moved into biomedical and molecular research in both academic and commercial environments.
She was Director of Research for the Biotechnology and Biological Sciences Research Council (2008–2011), Director of the Conway Institute for Biomolecular and Biomedical Research at University College Dublin (2005-2008), Director of Discovery Biology, Inpharmatic Ltd (2001-2005), Director of Cell and Molecular Biology, Parke Davis Global Research & Development, Pfizer, France (1998–-2001), and co-author of the Cochrane review, 'Enteral tube feeding for cystic fibrosis'.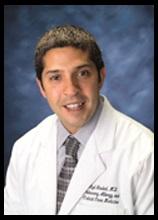 Dr Majd Mouded 
Medical Director, Clinical Development Proteostasis Therapeutics
Dr Majd Mouded received his MD from Tufts University in 1999. He completed his residency in internal medicine at the Johns Hopkins Hospital in Baltimore, MD, and went on to complete a clinical fellowship at the combined Pulmonary / Critical Care program of Harvard in Boston, MA.
Following his clinical training, he joined the laboratory of Dr Steven D. Shapiro at the Brigham and Women's Hospital. In 2006, he relocated, along with Dr Shapiro, to the University of Pittsburgh where he joined the faculty in the department of Pulmonary, Allergy and Critical Care as an Instructor of Medicine.
Dr Mouded's clinical interests are bound tightly to COPD, and he spends his clinical time in the inpatient setting on the consult service or in the intensive care unit. Dr Mouded has focused on two main areas of COPD/emphysema research: the role of apoptosis in the pathogenesis of emphysema, and the role that adult stem cells residing in the airways contribute to the repair of lung parenchyma.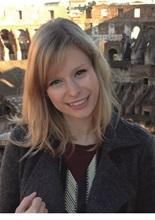 Rebecca Cosgriff
Registry Lead, Cystic Fibrosis Trust
Rebecca Cosgriff joined the Cystic Fibrosis Trust in August 2014 as the UK Cystic Fibrosis Registry Lead. Her previous roles include managing the publication of consultant level outcomes on behalf of NHS England, using national registry data from 13 medical disciplines.
Rebecca has managed the National Adult Cardiac Surgery Audit at University College London, developing online charts and apps to promote wider use of the data. She has also worked in healthcare data within NHS Trusts in Ophthalmology, Neurology and Mental Health.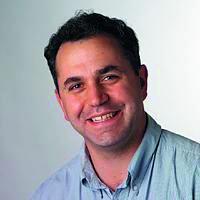 Professor Andres Floto
University of Cambridge
Dr Floto is Professor of Respiratory Biology at the University of Cambridge and Research Director of the Cambridge Centre for Lung Infection. He is an Honorary Consultant in Respiratory Medicine at Papworth and Addenbrookes Hospitals.
Dr Floto's research interests are focused on the molecular control of lung infection and inflammation, the use of population-level whole genome bacterial sequencing, and the therapeutic manipulation of autophagy.
He graduated from the Cambridge MB-PhD programme in 1997 and trained in respiratory medicine in North West Thames and has taught on the Ealing PACES course since 2000 as well as being regularly involved in teaching for MRCP part I and II over the years.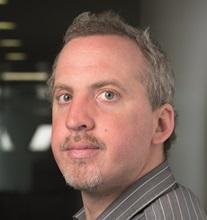 Dr John Winn
Microsoft Research, Cambridge
Dr John Winn is a machine learning researcher at Microsoft Research in Cambridge, UK.  His research focuses on tools and languages that make it easier to do machine learning and machine vision. In the medical domain, he has applied his machine learning tools to help understand childhood asthma and lung aging, and he is now applying these tools to cystic fibrosis data.
Dr Winn's work has been used in the Xbox Kinect body tracker and for detecting email clutter in Microsoft Office.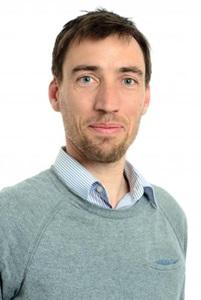 Dr Frederic Piel
Lecturer in Epidemiology, Imperial College & Small Areas Health Statistic Unit (SAHSU)
Dr Piel is a Lecturer in Epidemiology in the Department of Epidemiology & Biostatistics at Imperial College London, UK. He completed his PhD at the Université Libre de Bruxelles, Belgium in 2006, and became a Departmental Lecturer in Disease Genetics at the University of Oxford in 2013.
Dr Piel's research initially focused on the spatial epidemiology of sickle cell disease and other inherited blood disorders, but since joining the Small Area Health Statistics Unit (SAHSU) in early 2016, he has expanded his work to other chronic diseases, including cystic fibrosis, with a specific focus on small-area studies and the influence of environmental factors on disease severity.
Dr Piel's work has been published in the New England Journal of Medicine, The Lancet, PLOS Medicine and The Lancet Global Health. He is an expert for the Global Burden of Diseases, Injuries and Risk Factors Study (GBD), and an Editor of the Transactions of the Royal Society of Tropical Medicine and of the Journal of Zhejiang University-SCIENCE B (Biomedicine & Biotechnology). He is also the training programme coordinator for the MRC-PHE Centre for Environment & Health.
Professor Jane Davies
Professor of Paediatric Respirology & Experimental Medicine, Imperial College
Professor Davies is a Professor in Paediatric Respirology & Experimental Medicine at the National Heart and Lung Institute, and an Honorary Consultant in Paediatric Respiratory Medicine at the Royal Brompton & Harefield NHS Foundation Trust.
Professor Davies' clinical research interests focus on cystic fibrosis airway disease, in particular pathophysiology, bacterial infection, outcome measures for clinical trials and novel therapies. She is leading one of the Cystic Fibrosis Trust's first Strategic Research Centres, seeking to improve detection, understanding and treatment of the major pathogen, Pseudomonas aeruginosa.
Until its recent closure, Professor Davies was an expert member of the Royal Brompton, Harefield and NHLI Research Ethics Committee. She is the clinical lead for the UK CF Gene Therapy Consortium and, as part of the ECFS Clinical Trials Network, runs trials of novel drugs for patients with cystic fibrosis.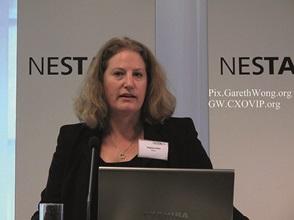 Dr Virginia Acha
Executive Director, Research, Medical & Innovation Association, British Pharmaceutical Industry
Dr Virginia Acha is the Executive Director for Research, Medical and Innovation Association.
Dr Acha previously worked for Amgen as Director, Global Regulatory and R&D Policy. She holds the chair for the Pharmacovigilance working group in the IFPMA Biotherapeutics Committee, and until recently was the Vice-Chair for the European Biopharmaceutical Enterprises (EBE) Biosimilars Task Force and the lead for the EFPIA Regulatory Network supporting Turkey.
Previously, she spent nearly five years at Pfizer working on policy development and engagement in a number of domains, including science, innovation and access and choice in healthcare.
Dr Acha entered the pharmaceutical industry after a decade in academia where she held posts on innovation strategy at Imperial College London Business School, the Science Policy Research Unit (SPRU) at the University of Sussex, and the Centre for Research in Innovation Management (CENTRIM) at the University of Brighton, as well as a post-doctoral fellowship at London Business School.
She is a Visiting Researcher in the Innovation & Entrepreneurship Department at Imperial College Business School London.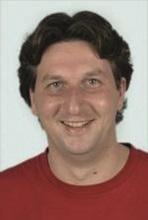 Dr Jeffrey Beekman
Department of Paediatric Pulmonology, University of Utrecht
Jeffrey Beekman is associate professor and principal investigator of the molecular cystic fibrosis laboratory of the UMCU since 2010. His research has a strong translational focus and aims to personalise treatment for CF patients by developing novel molecular diagnostic approaches in patient-derived cells or cultures.
In addition, his lab studies mechanisms of CFTR-restoring drugs and aberrant host-pathogen interactions and inflammation in cystic fibrosis.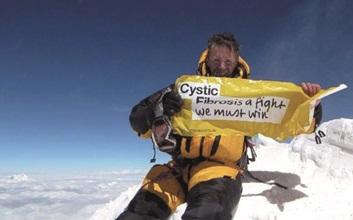 Nick Talbot
The first person with CF to reach the summit of Mount Everest.
Nick took medication to cope with the lack of oxygen at high altitude, and managed to complete the challenge in around seven weeks, the same length of time it would take someone with normal lung function.
He attempted the climb twice previously, but was forced to turn back in one attempt when 16 mountain guides were killed in an avalanche, and in another when an earthquake triggered an avalanche, and he was left with broken ribs, cuts, bruising and hypothermia, which badly affected his lungs.
Nick and his team were thrilled to reach the summit of Mount Everest on Friday 13 May at 9.45am local time, following years of preparation, two previous attempts and weeks of grit and determination.
As well as completing this incredible personal challenge, Nick has raised an astounding £77,000 so far for the Cystic Fibrosis Trust.
Research we fund
We fund research to tackle some of the most pressing issues in CF today. Find out how your donations are making a difference.
What is CF?
Cystic fibrosis, or CF, affects the lungs, digestive system and other organs, and there are over 10,600 people living with it in the UK.
Contact us
Get in touch with us to speak to someone on our Helpline, find out about an event or speak to our Press Team.