Wear Yellow Day

Whatever you do, do it in yellow!
Whether you bake, dress up or walk, whatever you do, do it in yellow. By fundraising for us this Wear Yellow Day, you will be helping to fund life-changing research and support the 10,900+ people in the UK living with CF.
Register for Wear Yellow Day today and get access to:
a fundraising guide
digital posters, social images and more
advice and support from your local community fundraiser
access to fundraising materials
hints and tips delivered straight to your inbox
Sign up for Wear Yellow Day 2024
Where your money goes
£1,500
£1,500 could run our Helpline for a week, making sure people with CF and their loved ones have somewhere to turn for vital information and support.
£350
£350 could pay for a Health and Wellbeing grant to help someone buy the things they need to live well with CF.
£50
£50 could help fund crucial research that is leading the way to life-changing new treatments and medication for people with CF.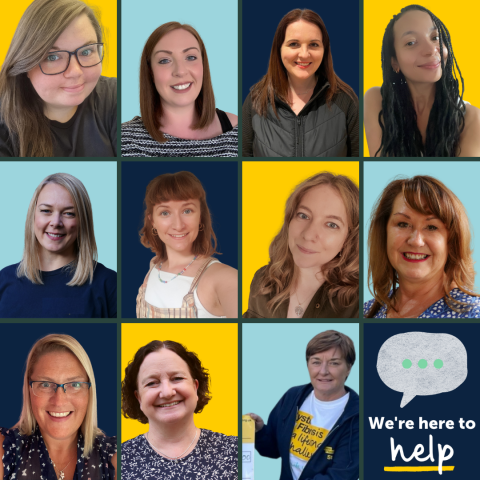 Get in touch
Got a question about Wear Yellow Day? Our team would love to hear from you! 
Get in touch
Wear Yellow Day 2023 highlights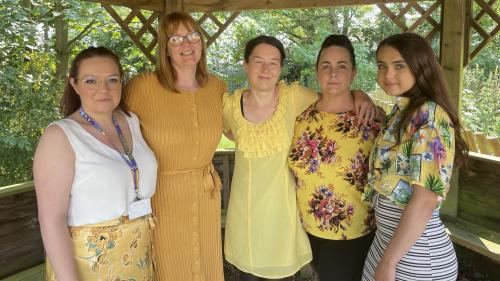 Bringing community together
Nicola and her colleagues from Prince Albert Community Trust all united for a life unlimited by wearing yellow.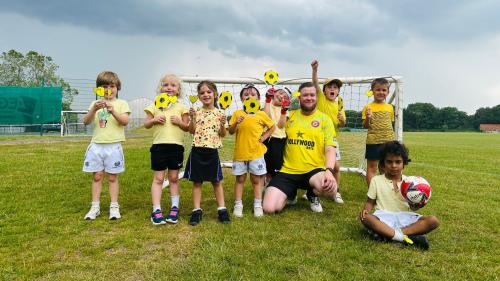 Young football stars in the making
Football coach Stuart even got the little ones involved, sporting yellow in support of Cystic Fibrosis Trust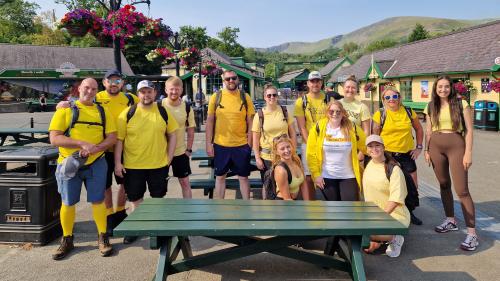 Turning Yr Wyddfa Yellow!
Sarah and her friends climbed Mt Snowdon on Wear Yellow Day, brightening up the trek with their amazing yellow.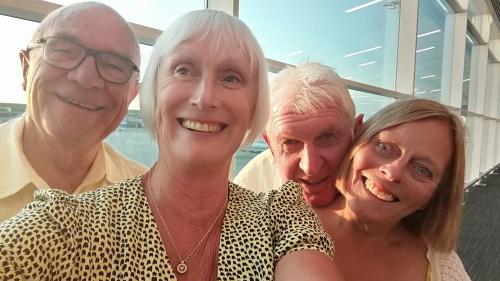 Wear Yellow...on holiday!
No flight was going to stop Maggie and her travel companions wearing yellow!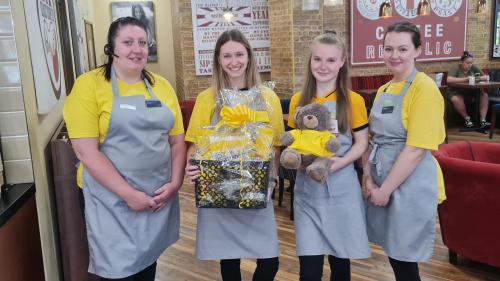 Adding a dash of yellow
Jodie and her colleagues at a local coffee shop all joined in the fun, along with Buttercup the Bear!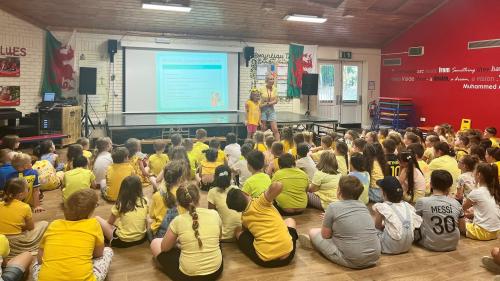 Getting schooled on CF
Nant y Park primary school all taking part in Wear Yellow Day, championed by Eva, aged 7.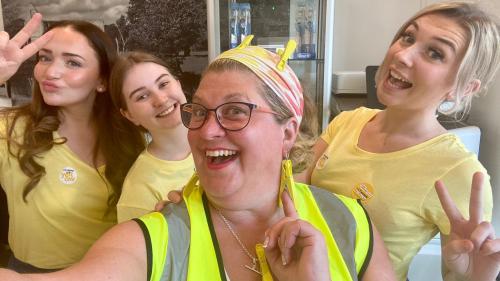 Shining bright at work
BUPA Dental Care donning yellow outfits at work. Wear Yellow Day is a fantastic workplace fundraising opportunity.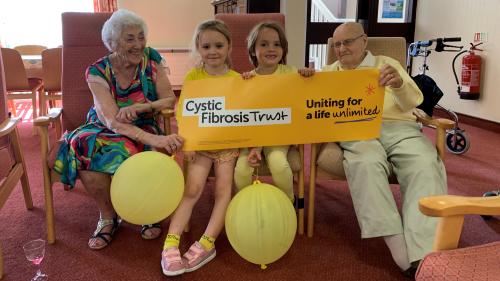 Party time!
Residents and staff at Quoile Fold in Downpatrick celebrate all things yellow with a tea party in the lounge.