CF BioResource Project
Details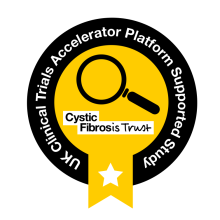 Therapeutic approach

Other

Trials Tracker ID

TT006781

Last updated

18/11/2021
---
Full title
National Institute for Health Research (NIHR) BioResource – Rare Diseases (CF BioResource Project)
Study details
The NIHR BioResource is a partnership of volunteers, researchers, clinicians and others in hospitals, charities, patient groups, universities and companies, working together to search for the causes of disease and for new treatments. The NIHR BioResource – Rare Diseases recruits patients across more than 50 diseases areas, including cystic fibrosis (CF).
The CF BioResource project will allow researchers to join up existing clinical data registries, providing information on the characteristics of CF, with genetic data. This will drive the development of more targeted CF therapies and large-scale clinical trials for the benefit of everyone with CF.
After signing a consent form, participants will be asked to provide a small blood sample; and share their contact details with the research team. This information will be stored and used to invite them to future research studies investigating the causes of diseases and potential treatments.
A sample of DNA will be extracted from the blood sample and can be studied alongside clinical information about the patient's disease in order to understand more about the genetic causes of rare diseases.
---
Phase

Not applicable

Recruitment target

9400
Who can take part?
Age range

Any age

Including people