Faversham 10km

Cost of Entry

Adult: £20-£22

Child: £5 for Fun Run

Fundraising target

As much as you can!
Can I sign up?
Registrations have now closed.
Fun Run!
Sign ups for the children's 1km Fun Run will be available on the morning of the race!
Event Information:
This 10km route starting at The Abbey School at 11am in Faversham is the Cystic Fibrosis Trust's bespoke event organised by the Trust and members of the CF community. All participants get a T-Shirt from our sponsors Kesson Physio and a medal on the day of the event. Organised by Kesson Physio there is also a yearly competition between local corporates, competing to the fastest overall team. The Faversham 10km route is available to view here.
Anyone can sign up as an individual or create a team and run together! 
Please note all entry fees are non-refundable.
The minimum age for the event is 15 years old. As per UK Athletics rules, headphones are banned during the run with the exception of bone conducting devices. 
There is also a 1km Fun Run open to all ages around the Abbey School field, which happens at 10.30am prior to the start of the 10km run, sign up on the day. 
Under UKA Rule 240 S5, use of all Headphone, Audio Devices and/or mobile phones with headphones are now banned. This is now required under UKA Rule for all open road events. (The only exception is Bone Conducting headphones that DON'T go in or over the ears). Anyone who does not comply by these headphone rules will be disqualified from the race by a UK Athletics adjudicator. 
What do I get as part of #Team CF
However you decide to support the Cystic Fibrosis Trust we will support you every step of the way with:
A personalised Team CF running top 
An online fundraising pack with loads of tips and ideas
Access to our exclusive training hub with training plans, nutrition and injury prevention advice from Graeme at GH Training
A supportive Team CF Facebook community sharing ideas and advice
Regular e-newsletters to keep you up to date with the event information and the Trust's work
Lots of cheering!
The CF community are a family and when our family fundraises we do it for every single member of that family and we'll keep going until every single one of them has what they need to live a long and healthy life.

Kate
Fundraising advice
Tips on how you can maximise your fundraising for an upcoming event
Browse all events
Challenge yourself with events on foot, two wheels and even in the air.
Where your money goes
Discover the important work you are supporting with each and every pound you raise.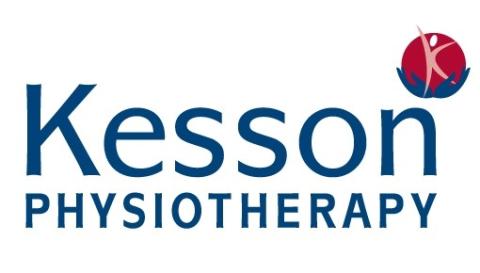 Kesson Physio are proud to be the sponsors of the Faversham 10k event. A big thank you to Kesson Physio who provide the water & finishers tops as well as a pre-race warm up and post-race warm down for all our runners.
Move Better, Live Better.