CF Week social resources

Facts about cystic fibrosis
Kickstart conversations with our downloadable resources, designed to help you raise awareness during CF Week. 
From genetics to coughing to cross-infection, there are lots of important conversations you can have with others to help them understand what it's like to live with CF. Share our graphics on your socials to start the conversation.
'I have CF and this is what I want you to know' 
What do you wish other people understood about life with CF? Use our social media graphics to shine a light on what is often an invisible and misunderstood condition.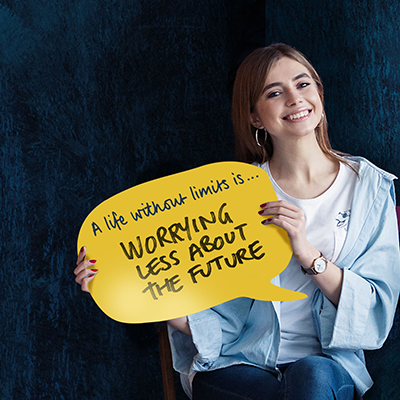 A life without limits is...
This CF Week we want you to share what a life unlimited means to you. Whether it's landing your dream job or celebrating the birthday you never thought you'd reach. Starting the family you've always wanted. Or laughing with your friends without having to stop to catch your breath. Playing football and not feeling exhausted. Or simply living the life that you want to.
Download and print off our speech bubble graphics, write on it, take a photo, and share on social media using #liftingthelimits. 
CF Week speech bubble A3
Share what a life without limits means to you.
CF Week speech bubble A4
Share what a life without limits means to you.
CF Week stickers for your stories