#CFNextLevel

Use your gaming skills for good
Unite with us to be part of the ultimate mission: raising vital funds so that we can help everyone with CF live a life unlimited.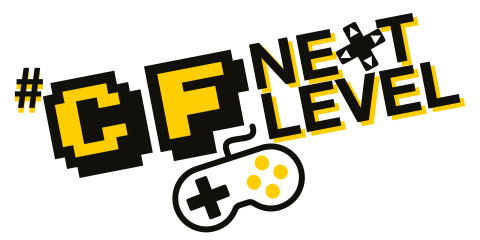 Choose your challenge
Pick your game and set your target. You could go for a gaming marathon, host a tournament or try to set a new speedrun record!
To help you decide, JustGiving have put together a list of Twitch's most watched games.
Set up your online fundraising page 
Use JustGiving to set up and personalise your fundraising page. You can even link your JustGiving page to your Twitch! Check out the toolkit to find out more.
Channel the power of streaming
Streaming your gaming challenge is easy with Twitch. You don't need any fancy equipment - you can use the console or computer you're playing on. Find out more about creating a livestream here. Don't forget to do a test run before the big day!
Don't feel like streaming? We'd still love you to fundraise for us, whether it's a solo sesh, hosting a tournament or even going offline with a tabletop RPG.
Spread the word
Tell all your friends and family, and shout about your gaming adventure on social media. Don't forget to use the hashtag #CFNextLevel and tag us too @cftrust.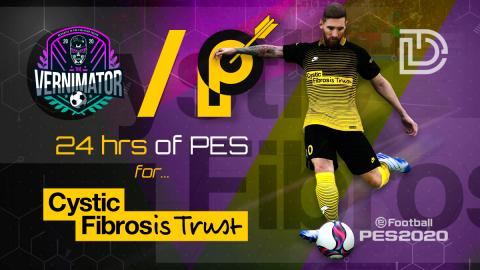 24 hours of PES: Craig and Carl's challenge
Craig and Carl, two gamers who have CF, held a 24-hour stream of Pro Evolution Soccer - and raised over £1,500 for Cystic Fibrosis Trust.
Stay safe and healthy
We're really grateful that you're planning to fundraise for us through gaming - but please be mindful about staying safe and healthy online, and don't feel compelled to keep playing at detriment to yourself.
We encourage you to be responsible for your own wellbeing and that of others when you're online.
Make sure you mark your stream age-appropriately. If you're under 16, please get permission from your parent or guardian.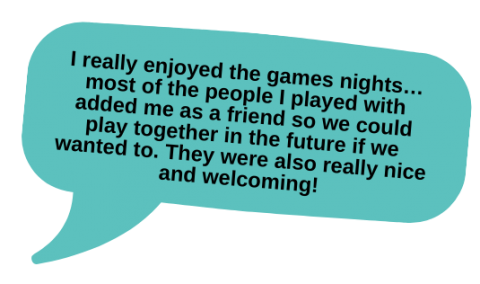 Connect with other young people with CF
Want to play games like Among Us and Fortnite with other young people with CF? Our youth programme holds private online games nights for people with CF and their siblings aged 16 and under! Find out more here.
Get support with your gaming challenge
Whether you're a pro or just picking up a controller for the first time, we're here to help you on your quest! 
For support with your fundraising event, please get in touch by emailing events@cysticfibrosis.org.uk.
Research we fund
We fund research to tackle some of the most pressing issues in CF today. Find out how your donations are making a difference.
What is cystic fibrosis?
Find out more about cystic fibrosis, its diagnosis and how it is treated, as well as useful links to our publications and other organisations who can help.
Contact us
Get in touch with us to speak to someone on our Helpline, find out about an event or speak to our Press Team.