Overseas challenges
Ready for your next challenge? With an overseas event you could complete your next personal best hiking in Iceland, cycling the Golden Coast or following the footsteps of the Incas in Peru. So, what are you waiting for? Fasten your seatbelt, it's almost time for take-off!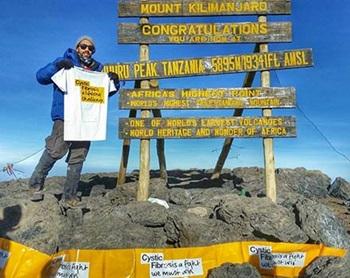 We know you are taking on a huge challenge and there's a lot to think about. That's why we've got two very straightforward options for you to choose from when you take part in an overseas trek or cycle with our charity partners Global Adventure Challenges.
Travel with confidence
Global Adventure Challenges understand that there are a lot of things to consider before you get back out into the world. Check out their new Travel with Confidence policy, outlining the steps being taken to make sure that you are safe. Just click on the link above to explore the policy, and if you need to know more then don't hesitate to get in touch.
Option 1: self-funded
Sign up, pay your registration fee, then fund the rest of the fee yourself. This way you have no minimum sponsorship target to hit, so there is less pressure on you whilst you train!
Option 2: minimum sponsorship
Sign up, pay your registration fee, select us as your chosen charity and we will review your application. Once we are satisfied we have all the information we need, we fund the cost of your challenge in exchange for a pledge to raise a minimum amount for Trust (this can vary from event to event, so please check before you commit). Remember, 80% of your sponsorship is due approximately 12 weeks prior to your departure date.
Now it's time to choose your challenge!
Treks
How would you like to trek through the Grand Canyon or walk along the Great Wall of China? What about taking the Inca Trail to Machu Picchu or exploring the Sahara Desert? With events in five continents you'll be spoilt for choice!
Cycles
Cambodia, Cuba, California, even the Costa Rican coast – wherever you want your next epic cycle to take place, we can guarantee we've got an event that will have oiling your brake cables and pumping your tyres in anticipation.
Runs
It's a fairly safe bet that wherever you choose to venture in this wacky world you won't go far without stumbling across an iconic marathon. So why not pound the streets of New York or set your personal best in front of the Eiffel Tower?
How we'll help you
Team CF cycling jersey in your size - to wear in your training and on the challenge! 
Fundraising pack and ideas
Exclusive Training Hub
Team e-newsletters
Will your family and friends be cheering you on? Let us know and we'll send banners and balloons to help them really stand out on the route!
Training
Whether you're in peak physical condition or are wondering how on earth to start getting in shape for the challenge ahead, our team have worked with industry experts and put together a comprehensive training plan for every level and ability.