Wear Yellow Day!

Our biggest and brightest fundraising day of the year returns for its 8th year! Join us this Wear Yellow Day by holding a yellow-themed fundraiser on (or around) Friday 17 June, and raise money to support people affected by cystic fibrosis. Invite your family, friends, colleagues or school and help us make this year the best, yellow-est Wear Yellow Day yet!
Get your fundraising pack
We have everything you need to help you organise your event, including a three-step guide, handy hints and tips, and a fantastic selection of downloads to promote your event. Simply request your fundraising pack below to get started.
Share your selfie
If can't organise an event this year, you can still be part of the Wear Yellow Day fun by sharing your yellow selfie! Don your best yellow clothing, take a 'yelfie', post it to social media with the hashtag #CFyelfie, and text-to-donate the following: 
YELLOW5 to 70500 to give £5
YELLOW10 to 70500 to give £10
YELLOW20 to 70500 to give £20
Organising a Wear Yellow Day event? Register your fundraiser and request one of our packs to help get you started.
Wear Yellow Day - request a pack
Looking for fundraising inspiration? Take a look at how you can get involved in Wear Yellow Day!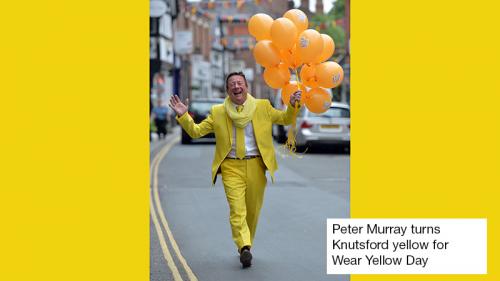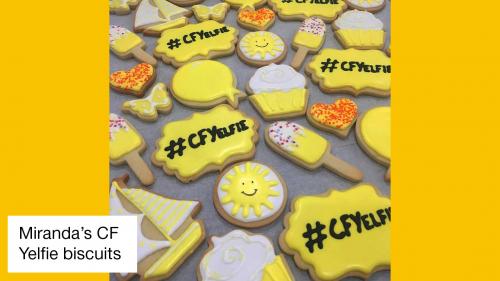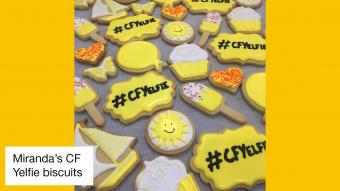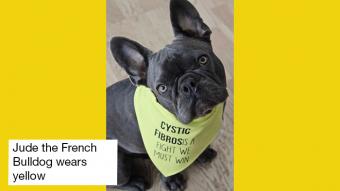 Facebook yelfies
Take a look at the latest #cfyelfies being shared by the CF community - and add your own while you're there!
Big Yellow Party tips
Check out our tried and tested ideas to help you throw a successful yellow-themed event during the day or night!
Twitter yelfies
Spread the word (and your yelfie) far and wide - but remember to tag @cftrust and make a donation!