Organise a ball, dinner or dance
Find out how you can organise a ball, dinner or dance for a glamorous way to raise vital funds to help us beat cystic fibrosis (CF) for good!
Balls, dinners and dances are a great way to raise awareness of cystic fibrosis, raise vital funds and have loads of fun with family and friends. We've put together some useful tips to help you organise your big night!
Take a look at our top tips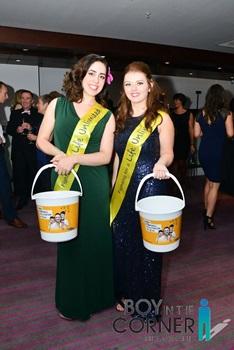 1. Planning
Balls take between six and 12 months of planning and careful financial management, make sure you leave yourself plenty of time to get everything done.
2. Save the date
Avoid bank holidays and national and local events like football matches and other sporting events. The earlier you book the easier it will be to negotiate discounted venue hire or a catering/drinks package!
3. Get support
Ask your Community Fundraiser for a 'letter of authority' so that you can raise money for the Trust at your event. Ask local companies to sponsor your event - you can feature them on your programmes or tickets, and ask for prizes and sponsorship in return!
4. Choose a theme
There are loads of themes to choose from, like a 'masquerade ball', 'Hollywood' or 'Under the sea' If you choose a theme, use it to inspire the food and entertainment. Don't forget to book your DJ, music or other entertainment in advance.
5. Speeches
Auctions and raffles should be preceded by a short speech, tactfully reminding people why the Cystic Fibrosis Trust is such an important cause, and why they should dig deep!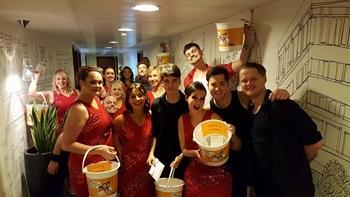 6. Marketing your event
Market your event by sending out a 'save the date' note early and asking friends and family to sell tickets/tables for you. You can also advertise your event on your local community notice boards or in local newspapers. And don't forget to set up a Facebook event page.
7. Volunteers
You'll need plenty of on-the-night volunteers who aren't afraid to pitch in - remind them what an important cause they're supporting!
Photographing your event
Brighten up your Just Giving and Facebook pages with images that show your hard work! We've put together some great tips for photographing your events.
Join an event
Find an event in your area and sign up to join Team CF - we'll provide you with loads of help and support!