How you can reduce the cost of cooking
If we want to eat healthily and cheaply, cooking is hard to avoid. But with many people's thoughts turning to rising energy bills, we may be thinking twice about how we're using energy when in the kitchen. Check out our five ways you can save energy while cooking – and still enjoy tasty and nutritious meals.
1. Consider your cooking method
Heating a whole oven to do a small amount of cooking or running an oven all day to cook a stew can be expensive. Why not consider what other appliances you can use? You could cook meals in a slow cooker or pressure cooker – curries and stews can work well in a slow cooker. You can even add carbohydrates –  things like pasta, noodles, rice or potatoes –  to this.
If you have a microwave, this could be another option to cook meals. Did you know you can cook eggs, cakes, potatoes, fish, vegetables and lots of other things in the microwave? This could also help reduce the energy you use.
2. Cook multiple items in one session  
When using your oven, think about whether you can cook multiple items at the same time. This stops the need for heating up and cooling the oven down many times a day.
3. Put a lid on your pans
Using the correct size pan can reduce the amount of material or water that needs heating up and save energy. Also remember to have a lid on your pans which can prevent the heat escaping and allows food to cook more efficiently.
4. Defrost the natural way
Many of us defrost items in the microwave, but this costs money in energy. Try to get out food which needs defrosting the day before and leave to defrost safely in the fridge.
5. Consider the kettle
Boiling a kettle can take a long time and cost extra money. Try to measure out the water you need in the mug, jug or pan you plan to use and just boil that amount.
More information 
For general information about a range of issues relating to diet, nutrition and CF, we have a series of leaflets that have been written by CF dietitians.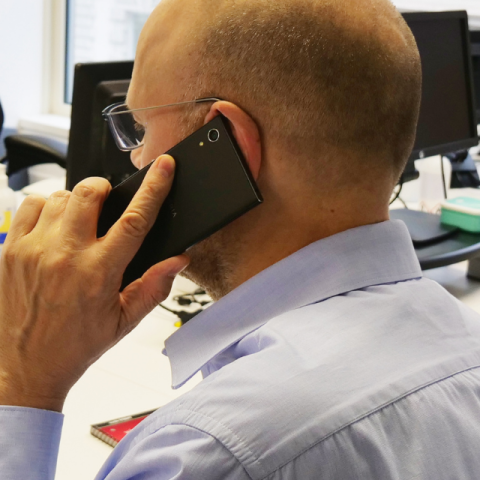 Get support
Our Helpline is available to anyone looking for information or support with any aspect of cystic fibrosis, a listening ear, or just to talk things through.
Factsheets
Want to find out more about cystic fibrosis? We have collaborated with clinical experts to prepare factsheets on many aspects of the condition.
Physically well
We're uniting so that everyone with CF can live without the physical challenges of cystic fibrosis.
How is cystic fibrosis treated?
Fnd out all about the latest and best treatments for the many various symptoms of cystic fibrosis, from trusted medications to nutrition and exercises you can take care of at home.