Add your voice to the Orkambi debate

A parliamentary debate on 13 December, organised by the Cystic Fibrosis Trust in collaboration with MPs Ian Austin, Kerry McCarthy and Ben Howlett, will encourage the Government to take action using stories from the CF community submitted to MPs via an e-action launching today. 
Since NICE was unable to recommend Orkambi for use on the NHS in England, negotiations between Orkambi manufacturer Vertex, the Government and the NHS have reached a deadlock. Last month, the Accelerated Access Review – an influential report into speeding up access to drugs like Orkambi – made many recommendations to the Government that could be key to breaking this deadlock, such as flexible pricing arrangements and the gathering of real-world data to prove how effective the drug is. 
 
The Cystic Fibrosis Trust is urging all parties to embrace these recommendations and get Orkambi to those who desperately need it without delay. The debate will put pressure on the Government to help apply the flexibility recommended in the Accelerated Access Review to the Orkambi negotiations.
What can you do?
Ask your MP to share your story at the debate to show the Government how important this issue is. To help, the Trust has produced a template; please personalise the letter as much as possible, this will have a stronger impact on your MP and ensure that if they cannot attend the debate they still raise the matter on your behalf.  If you have previously contacted your MP about Orkambi, please remember to mention this too.
You can also watch the event online via a livestream from 9.30am on 13 December, and stay up-to-date with the Trust's Stopping the Clock campaign.
Not from England? 
If you're from Wales or Northern Ireland, it's still worth writing to your MP. This is because although both nations have their own processes for drugs like Orkambi, they tend to follow England's lead. 
However, if you're from Scotland, then your MP cannot assist with this. This is because Scotland has an entirely independent process. We're pursuing a separate campaign that reflects that; look out for updates, coming soon.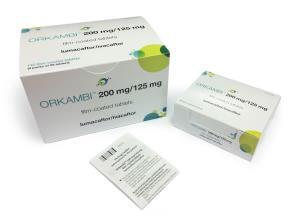 Why is it so important?
Orkambi is a precision medicine that treats the underlying genetic cause of cystic fibrosis rather than just the symptoms. Studies have shown that it significantly reduces hospital admissions and slows the decline in lung function in people with the genetic mutations it targets. With the power to lift so many of the limits cystic fibrosis can place on people with the condition, it's vital that access is granted without delay.