Brighton's brilliant bronchospheres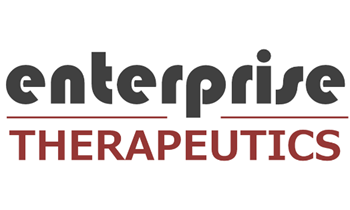 Enterprise Therapeutics Ltd, a drug discovery company based at the University of Sussex in Brighton dedicated to the research and development of novel therapies for the treatment of respiratory diseases, was awarded the VIA by the Cystic Fibrosis Trust to identify new drug mechanisms for the treatment of cystic fibrosis (CF).
£95,000 of funding from the Trust was matched by Enterprise Therapeutics, and will go towards supporting pioneering research through their bronchosphere technology platform. Bronchospheres are a miniaturised model of the human airway, and these innovative models can be used to support fast and accurate identification of potential drugs and targets (proteins or other biological structures that the drugs could act upon). These models can be used to facilitate the development of new classes of therapeutics for the treatment of cystic fibrosis.
Commenting on this new partnership, Dr John Ford, Chief Executive of Enterprise Therapeutics, said: "We are delighted to have the opportunity to collaborate with the Cystic Fibrosis Trust on this important project. The Trust's funding will enable critical research to be undertaken to drive a greater scientific understanding of CF and support development of innovative treatments for this challenging genetic condition."
Dr Janet Allen, Director of Strategic Innovation at the Trust commented: "This exciting approach will bring hope to the many people living with CF in the UK. We look forward to working with Enterprise Therapeutics and believe that their technology will bring us a step closer to identifying effective new medicines that may improve the lives of people with CF and those who care for them."
Your support means that we can continue funding vital work like our VIAs for long into the future. Why not consider making a regular donation today?