Community figures get right royal recognition!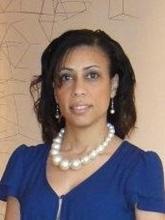 Tessa Morrish (right), long-time supporter of the Cystic Fibrosis Trust, has been awarded an MBE (Member of the Order of the British Empire) for her incredible work raising funds, support and awareness of CF, while Tonia Hickman (left), who lives with the condition and appeared in the Trust's Christmas campaign, received a BEM for services to Diversity and Inclusion in the Civil Service.
As Chair of the Gene Therapy for Cystic Fibrosis North Hampshire Branch, and an inspirational fundraiser in her own right, Tessa has raised a considerable amount of money for the Trust and for the Gene Therapy Consortium. She is also Chair of Cystic Fibrosis Care at Frimley Park Hospital and helped to fund the adult CF unit, which is hoping to expand in the future.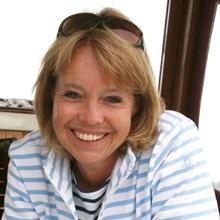 Tonia Hickman from Raynes Park, London, worked in the Civil Service for 28 years before seeking something closer to home that would enable her to spend more time with her husband and two daughters and concentrate on her treatments.
Honours are awarded by the Queen every year for outstanding service to the community or local 'hands on' service.
The news of Tessa's award has received wide-spread attention, and since it was announced she has been interviewed on BBC Radio Berkshire and featured in local newspapers.
When Tessa found out about her MBE at the end of last year she had to keep it secret from her family. Tessa said, "I am absolutely overwhelmed and feel very honoured and truly humbled. Being able to raise awareness of cystic fibrosis and be a voice for other families is very important to me."
On receiving her award, Tonia said: "A surprise phone call from the Cabinet Office informed me I was to receive a BEM, and I must admit to being stunned, and then utterly thrilled! It has been an immense pleasure working for the Civil Service all my career to date, focussing on the Diversity and Inclusion agenda.
"To be seen to be making a difference within the Civil Service in these fields makes me very proud, and only recently have I fully understood the positive effect this has on individuals. Career progression and personal self-esteem are incredibly important parts of life, and I am humbled to be recognised for having played a small part in improving any aspect of this for colleagues, or people elsewhere who I will never know.
"I am very passionate about what can be achieved when we embrace diversity in the workplace, and have great respect for the difference it makes to our social environment as a result."
David Ramsden, Chief Executive at the Trust, said, "I am thrilled to see members of the CF community getting national recognition. Tessa Morrish has provided invaluable support to people with CF over the years, and Tonia Hickman is a reminder to everyone never to underestimate what people with CF are capable of."