Cystic Fibrosis Trust calls for adults with CF to be exempt from prescription charges
The rising cost of living and the financial burden of living with a life-long condition is an increasing worry for many people living with cystic fibrosis, and presents a real challenge to maintain physical health and mental wellbeing.
As people with cystic fibrosis face steep rises in the cost of living, Cystic Fibrosis Trust recently ran a survey to better understand the true cost of living with CF. Early data shows that of the 1,151 people who took part in our survey, 87% said they were worried about the cost of living, and 35% worry about money daily.
Cystic fibrosis is a genetic condition that affects the lungs and digestive system, and requires a huge daily treatment burden, hospital appointments and inpatient care in order to stay well. Most people with CF are pancreatic insufficient, which means that the pancreas struggles to digest essential fat and nutrients from food. As a result, people with CF need to consume additional calories and take enzymes with food to help maintain a healthy weight.
The Trust are increasingly concerned about the impact that the cost of living will have on people with CF who might be forced to make difficult choices between maintaining an appropriate diet and other additional CF related costs, such as parking fees at hospital appointments or paying for essential medicines.
For many, prescribed supplement drinks can help provide an additional calorie intake. However, CF is one of the few life-limiting, chronic conditions where around 2,500 adults with CF do not qualify for free prescriptions in England.
When the exemption list was produced in 1968, children with CF weren't expected to live to be adults – so CF wasn't included. The Trust believes that the list is outdated and unfair, with a survey by the Trust showing that 95% agreeing that prescriptions should be free for everyone with CF.
Under the current system, many people with CF will continue to experience a life-long financial burden to access their daily treatments. However, we believe this additional financial burden for people with CF is unfair, particularly at a time where many are already struggling financially.
We believe it is vital that everyone with CF should have access to free prescriptions regardless of where they live in the UK. We are calling on the Government to review the prescription charge exemption list and acknowledge the financial challenges faced by people with long-term conditions like CF.
---
Cystic fibrosis (CF) is a genetic condition which causes sticky mucus to build up in the lungs and digestive system. It affects more than 10,800 people in the UK. One in 25 of us carries the faulty gene that causes it, usually without knowing. 
Since 1964, we've supported people with cystic fibrosis to live longer, healthier lives - and we won't stop until everyone can live without limits imposed by CF. 
If you're struggling with any aspect of cystic fibrosis, we're here to help. Contact our Helpline for support, a listening ear or just someone to talk to.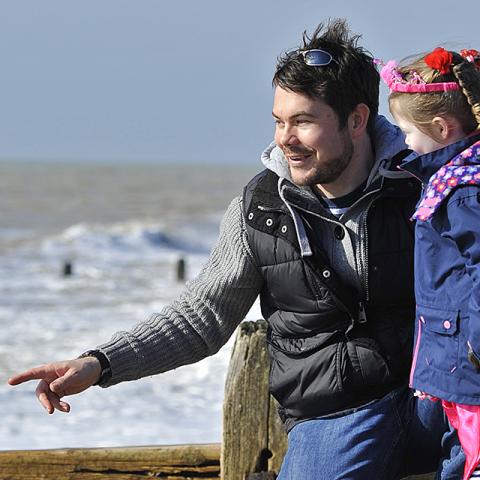 Sign up to our newsletter
Get the latest news on what the Trust and its supporters are doing straight to your inbox