"During Hanukkah, I feel the miracle of light inside me": Elle's story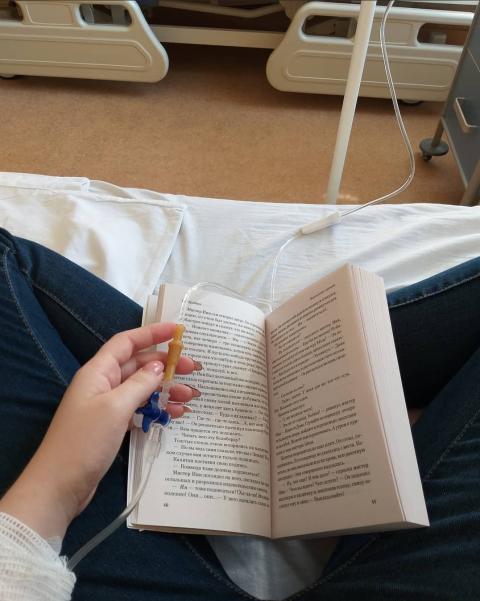 My name is Elle, I'm 20 years old and I'm from Russia. I was diagnosed with cystic fibrosis (CF) through a sweat test on 6 December 2017. CF was a pretty mysterious thing to me. When I was diagnosed, I would never have imagined the journey I was about to go on. Moments of happiness when you finally feel better, and mental struggles when it's hard.
But the hard moments cannot stop me from developing the best version of myself. I'm now a student and soon I'm going to be an interpreter or a translator from English to Chinese and vice versa. I'm really into learning new languages and my dream is to learn German and Hebrew since I'm half-Jewish.
I also have another dream. I love baking and someday I want to have a small (or not really small) bakery somewhere in the UK.
In Russia, healthcare is free but it can be hard to get what you need. I'm really thankful for my mother who stands by my side and helps me to get through this, and for my dad who is the most supportive father anyone can dream of. 
My father is ethnically Jewish and my family lives in the Jewish Autonomous Region, which is in the far east of Russia. Far, far away from Moscow and the rest of the world! At the end of the 20th century, my hometown was filled with people speaking Yiddish, but many Russian Jewish people have now moved to Israel.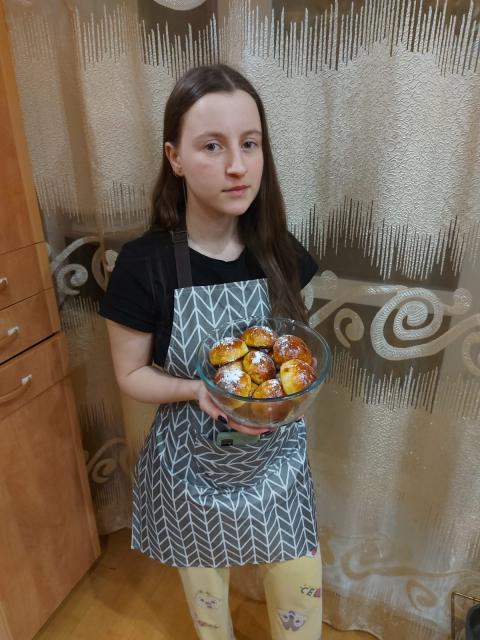 As a child I used to attend synagogue every Sunday. The teachers there were really nice and told me and the other children all about Jewish culture and celebrations. Hanukkah was always my favourite holiday because it made me feel the miracle of light inside me. It's like I felt this light warming my soul. I still get this feeling.
Since I love baking, my favorite part of Hanukkah is making Sufganiyot (round jelly doughnuts) for my whole family. They really enjoy it, especially with cherry jam and a strong cup of coffee. I love these moments when we're all sitting around the big table eating special dishes and taking about our life, my CF journey and politics (credit to my dad!). These moments make me feel the brightest light in my soul.
In the end, I want to say that I hope all the readers of my story have a life full of happiness and feel the brightest light which will warm their souls. Hanukkah Sameach!
Cystic fibrosis (CF) is a genetic condition which causes sticky mucus to build up in the lungs and digestive system. It affects more than 10,600 people in the UK. One in 25 of us carries the faulty gene that causes it, usually without knowing. 
Your donations help us fund vital research and services for people with CF. Donate today to help everyone with CF live a life unlimited.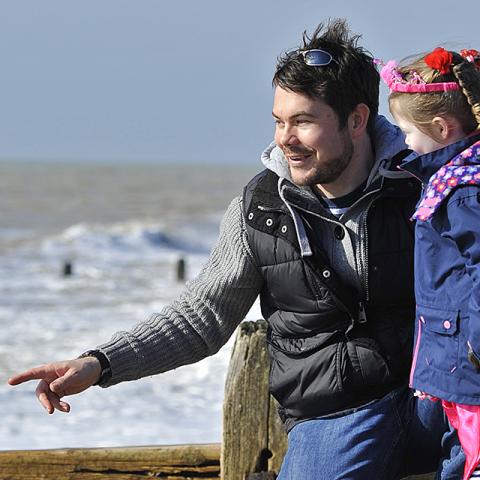 Our newsletter
Sign up to our e-newsletter for the latest news on what the Trust and its supporters are doing.