A farewell message from Chairman George Jenkins OBE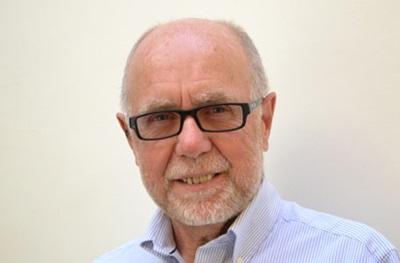 Of all the organisations I've been associated with, the Cystic Fibrosis Trust is the most personal connection for me. As a parent whose son sadly died from CF, I wanted to help the Trust secure a better, longer life for everyone with the condition – a life unlimited.
When I was elected Chair in 2012, hopes of beating CF were largely all pinned on one research programme – gene therapy. That all changed soon after, with the appearance of ivacaftor, the first precision medicine that could target the underlying cause of CF, not just the symptoms.
Today, there is a new precision medicine licenced, and more in the pipeline, bringing hope for thousands. At the Trust, we are fighting for access so that those who could benefit from these life-changing medicines can do so at the earliest opportunity.
In 2013 the Trust unveiled its first five-year research strategy, designed to maximise investment and expertise in CF research, and to seize this window of opportunity where, for the first time, advances in technology, science and understanding offered real hope of a brighter future.
Since then we have launched 14 Strategic Research Centres, bringing together the brightest and best researchers in CF and other fields. Our Venture and Innovation Awards programme has leveraged almost £4 for every £1 we spent, bringing outside money into vital research. We are investing in cutting-edge research, including genetic editing, machine learning and health technology. Our first Innovation Hub, with the University of Cambridge, represents an exciting new model for partnership and collaboration.
At the Trust, we have embraced a more inclusive, collaborative way of working. The move from Bromley to Aldgate enabled us to embrace technology to support home working and allow people with CF to take part more fully in meetings, events and projects.
One of the things I will miss most is meeting and learning from people across the CF community, from people living with CF, and their families, to clinicians and researchers. Your enthusiasm and energy are a constant source of inspiration for all at the Trust. The feedback, support and advice you share is invaluable. I am proud to be part of this community, and while I may be leaving the Trust, I will continue to be a passionate advocate for its work and the issues that affect people with CF, and I will continue to fight for a life unlimited by this condition.
With a new five-year research strategy just launched, and what we hope to be the best-ever UK CF Conference coming up in September, it is an exciting time for the Trust. As I hand over to Richard Hunt, CBE, I know that with a strong organisation and a strong community, the future is indeed looking brighter than ever.
Thank you all,
George