Fighting back: Toby, 11, becomes first carded boxer with CF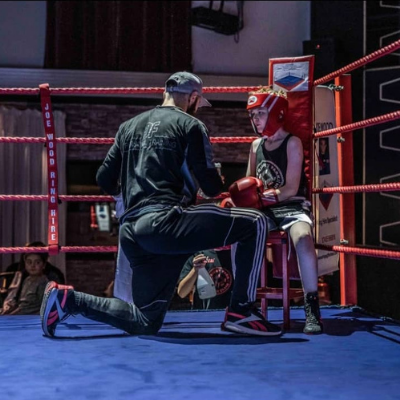 Tobias Totney, 11, from Dudley, took part in his first official fight on 12 November, becoming the first ever boxer with cystic fibrosis (CF) to fight in a competition licensed by England Boxing.
All competing boxers need to be 'carded', or signed off to fight by a doctor, before they are able to compete in England Boxing competitions.
We caught up with Toby and his mum, Gwyneth, about what being carded means to them.
Toby says:
"I started boxing when I was eight. I started out going on Saturdays, but as I got fitter I started to go more and more.
"Boxing has made me better because I'm not in hospital loads anymore. I used to go in three times a year, but I haven't been in once this year. I now go into hospital telling the nurses that I am fitter than the last time they saw me.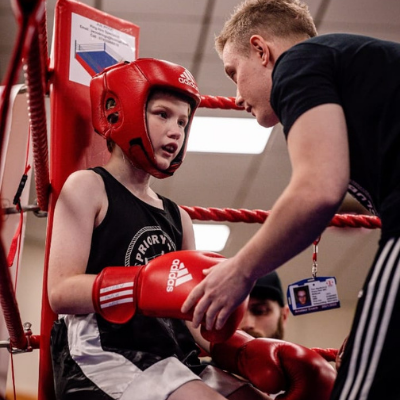 "Boxing isn't just about training. It's my friends. If I'm not training with them, I'm hanging out and having a laugh with them.
"Being carded means that I can go for championships. It means I need to work harder because now I'm starting real bouts.
"I want to be a pro boxer. I train hard enough for it! But I want to be maybe a proper coach or a PE teacher as well - something that shows sport is important.
"I'm inspired by other athletes with CF. My mum showed me Ben Mudge, who's a fitness coach with CF. He was dressed as Thor, and I really believed he was Thor! He was doing the same nebs as me, so I thought: Thor has CF and is still a superhero! Now I know he was just dressing up, but I decided that since Thor won't let anyone stop him, I won't either.
"There's Josh Llewellyn-Jones as well, who always sets himself really hard challenges and always completes them. He was the reason I said I was going to be carded, because it was an impossible challenge – but I did it!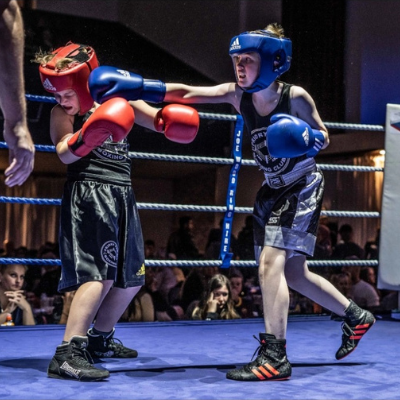 "I have loads of coaches who always push me, but Dale and Tom have been there from the start, pushing me with training and making me run every day. They are the ones always in my corner."
Mum Gwyneth says:
"Toby has been boxing with the club for two years. He's gone from strength to strength with his lung function, and the amount of time he spends in hospital has gone right down.
"Toby being carded is actually scary for me. He now has to go out and have real bouts against people he doesn't know. His fight on 12 November was his first time boxing someone he doesn't know.
"He makes me proud every time he gets in the ring. It's hard work, but he always pushes himself so hard. Every time he goes in, I always have people telling me how well he has done and how he makes his coaches proud.  
"His coach has just turned professional, so Toby is watching him very closely because he says he wants to be a professional boxer too when he is older - although he said he needs a proper job as well, so he wants to be a coach!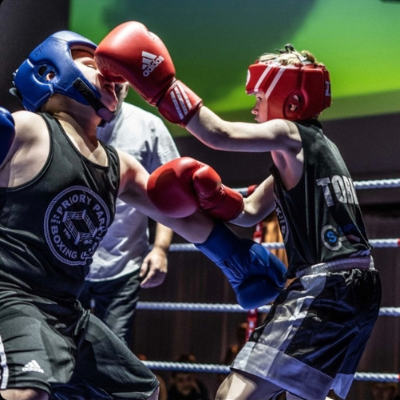 "Toby loves his nursing team at Birmingham Children's Hospital! Everyone is behind him with his boxing. His nurses have not only supported him but also took their own time to watch and cheer him on when he's boxing. He's even raised over £1,000 for the CF nurses, because he said they work too hard. He always tries to make them know that the reason he can box is because of them. 
"I love that the Trust is always positive about CF. When Toby was diagnosed all I read was horror stories, but the Trust showed that there is hope."