Orkambi: taking the fight to Wales
Bruce, John and Michelle, Rhian, and Liz are all fighting for access to Orkambi in Wales and across the UK. Rhian helped to create a petition with the Cystic Fibrosis Trust asking the Welsh Assembly to demand a resolution to ongoing discussions between health services in Wales and Vertex Pharmaceuticals. If the petition collects 5,000 signatures before 31 December 2017, the topic will automatically be considered for debate in the Welsh Assembly. A debate in the Welsh Assembly will help the Trust to bring Orkambi higher up the political agenda and the more signatures the petition receives the bigger the impact will be.
Remember, you don't have to live in Wales to sign the petition!
Bruce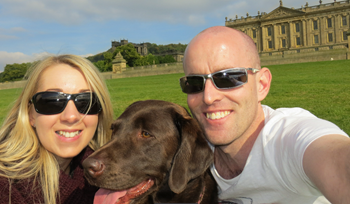 The fight for Orkambi is a national one. Once one nation grants access, pressure will be put on the others to follow suit. My wife and I have been fighting for Orkambi for our son Daniel (pictured) and all people with CF that can benefit from the new life-changing drugs.
Daniel is now 34 and his lung function has been deteriorating quickly over the past four years. Had Orkambi been authorised by NICE when it became available it would have stopped Daniel losing so much of his lung function. Instead he has had to be assessed for a lung transplant, and it was only when his lung function dropped to 25% that he was given Orkambi by his superb medical team. You can read more about Daniel's journey on Orkambi here.
Politicians and the health authorities need to act now and stop the unnecessary suffering and death when there are these life changing drugs available.
John and Michelle
Our daughter, who is 36 years old, was diagnosed at 15 months of age and almost from that time we have instilled in her the importance of her treatments, physiotherapy and diet. We promised her that one day new treatments would be available which could dramatically improve her life and that her daily struggles would be worthwhile. That day is here, but we are being made to feel like total frauds because despite our promises, the first family of dedicated CF drugs, which are available in many other countries around the world, are not available in this country. 
We have campaigned outside the Welsh Assembly, corresponded with AMs and MPs , and had meetings with three ministers. Questions have been raised in the Welsh Assembly but so far the Assembly and Vertex have not made any progress with their negotiations around Orkambi. Whilst a decision is being 'pondered over,' time for many CF patients is running out.
Rhian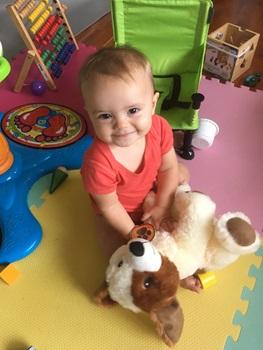 Last year one of my closest friends Jen, who lives in Northern Ireland, gave birth to a beautiful baby boy Lorcán, which means Little Fierce One. Everyone who meets Lorcán falls in love with him immediately – he is bright, inquisitive and has Jen's gorgeous big brown eyes. But Lorcán needs more help and support than most children. Ten days after he was born he was diagnosed with cystic fibrosis. His extraordinary parents Jen and Dermot launched themselves into doing everything they could to keep him as healthy and happy, and have given him the best possible start in life.
I knew nothing about cystic fibrosis at the time, and spent a lot of time reading about it to figure out how I could best help and support Jen. Then, despite all the sleepless nights that come with having a baby and with the added strain of caring for a child with cystic fibrosis, Jen started a campaigning for a new drug called Orkambi. It was then that I realised there was something I could do – I could fight for Orkambi to be made available to all children in the UK.
In July this year I joined a protest outside the Welsh Assembly organised by the Cystic Fibrosis Trust and met the parents, brothers, sisters and friends of many people with cystic fibrosis. I realised how desperately we need the drug in Wales and in the rest of the UK, and reflected on how terrible it was that Orkambi is not available in Wales already considering the Welsh Government's dedication to children's rights. But Wales isn't the only country in the UK that has made a commitment to children's rights. In 1989 the UK signed the United Nations Convention on the Rights of the Child. In doing so, one of the promises it made was to uphold children's rights to life, survival and development (article 6). Now that we have a drug that has been proven to considerably increase the life expectancy of children with cystic fibrosis, there is simply no justification for withholding it.
Lorcán and other children in Northern Ireland, England, Scotland and Wales need Orkambi to be available to them as soon as they are old enough to take it. Those who are currently eligible need access to it now as their health is deteriorating by the day, and so we must call on our governments to prioritise and speed up the negotiation process. As each region of the UK makes Orkambi available to its children, it will become harder and harder for the other countries to refuse to do so as well. This has to be a pan-UK movement – so please, wherever you live in the UK, sign the petition and hopefully we can make sure that every child in the UK who needs Orkambi, has Orkambi.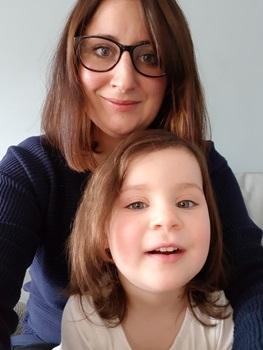 Liz
When we first got our daughter's diagnosis of cystic fibrosis it was the darkest period of our lives. As a parent, being told your 14-day-old baby has a genetic, progressive health condition is one of hardest things to hear. My heart literally broke. With the help and support of our amzing CF team at the Bristol Childrens Hospital, as well as family and friends, we have come on leaps and bounds as a family.
Our daughter is bright, funny and beautiful and has the potential to do wonderful things with her life. On the face of it we look like any other family, and Annabelle looks like a normal, fun-loving child of two years and nine months. But behind the scenes it takes a great amount of work to keep our daughter well. Physio, medication and other treatments are part of our every day life. You don't get a day off from cystic fibrosis.
But what keeps us going is hope and faith. Hope that our daughter will get access to these new ground-breaking, life-changing drugs like Orkambi. Orkambi could give our daughter the chance of a future that's brighter and more certain, with less medication and complications. Orkambi offers people with CF the opportunity to achieve whatever they want without the burden of being sick, exhausted and plagued by grueling treatments. We need faith in the UK that they will give this amazing chance of life to our loved ones without any more delay. Cystic fibrosis doesn't wait.
Don't forget to sign the petition, or find out more about our Stopping the Clock campaign for access to precision medicines.