Five highlights from the North American Cystic Fibrosis Conference (NACFC)
Our top five highlights from the Conference
Highlight 1: An update on clinical trials for people with stop/nonsense CFTR mutations unable to benefit from Kaftrio. Studies are ongoing to look at dose and effectiveness of new medicines alone and in combination with other medicines. Watch Plenary 2 to find out more.
Highlight 2: Early results following the 'real life' effect of Kaftrio for lung symptoms of CF show the treatment is similar in comparison to the clinical trials, after six months of treatment. This was shown for both the US-based PROMISE study and also in the European RECOVER study. The RECOVER study is part-funded by the CF Trust, alongside the CF Foundation and CF Ireland.
Highlight 3: 'Theratyping' methods to assess the best overall treatments for individuals with CF, looking at each person's individual genetic make-up has helped people with very rare mutations gain access to CFTR modulators, as summarized in Plenary 3. An individual-based approach is being used in the European HIT CF research study, as well as the US-based theratyping studies. 
Highlight 4: The explanation of mind-blowing, lab-based development of genetic therapies for the treatment of all types of CF underway, including a mention of a Trust-funded research programme given in Plenary 2. It covered a range of topics from gene therapy, 'superexon' gene editing, to understanding how to get genetic therapies into the CF lung. 
Highlight 5: Treating CF lung infections is still a priority! Looking at the dynamics of how all of the bugs within the CF lung interact with each other will help researchers to understand and treat them. 
All of the plenary talks are available to watch again online via the CF Foundation Facebook page. You can also read the thoughts of the CF community on these plenary sessions in the CF Foundation's community blog posts.
 
Cystic fibrosis (CF) is a genetic condition which causes sticky mucus to build up in the lungs and digestive system. It affects more than 10,600 people in the UK. One in 25 of us carries the faulty gene that causes it, usually without knowing.
If you're struggling with any aspect of cystic fibrosis, we're here to help. Contact our Helpline for support, a listening ear or just someone to talk to.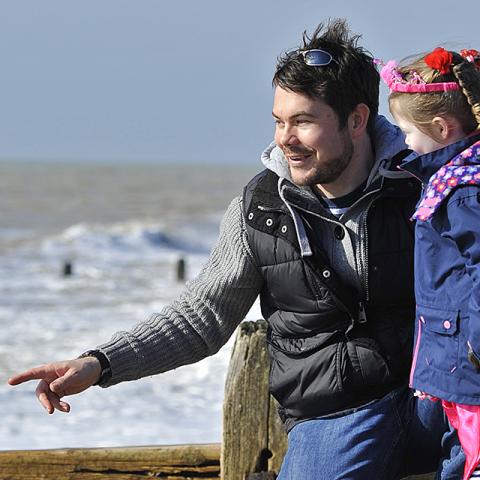 Our newsletter
Sign up to our e-newsletter for the latest news on what the Trust and its supporters are doing