Founding member of the Cystic Fibrosis Trust passes away, aged 104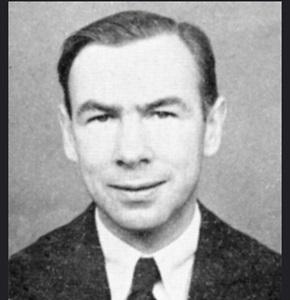 Dr Norman was a member of the Trust's first Medical and Scientific steering committee, and a pioneer in medical research into the condition.
Achievements
In addition to helping to found what was then known as the Cystic Fibrosis Research Foundation Trust in 1964, Dr Norman was at the centre of ensuring involvement from the CF community from the beginning. While caring for a young girl with CF, he asked her parents to lead the way in setting up a parents group, which held the Trust's first parents' meeting shortly afterwards. Parents from all over the UK came to attend the meeting, which took place at GOSH, and the Trust published its first newsletter for families to keep them informed of developments in the treatment and care of the condition.
It was Dr Norman's pioneering work in the treatment of CF that saw the introduction of a multidisciplinary approach, including physiotherapy and diet, which led to rapid increases in survival for people born with the condition. In 1966 the first of a number of publications on survival in the UK produced by Dr Norman at GOSH stated that 80% of patients died by the age of five, and 90% by the age of 10.
By 1971, life tables produced by Dr Norman showed that one-year survival had increased from 34% to 93% and five-year survival had increased from 19% to 89% thanks to early diagnosis and treatment, an incredible increase in such a short time and figures that have thankfully continued to rise in the decades since.
A remarkable life
Dr Norman spoke of his time in paediatric care in 2002 at the Wellcome Witness Seminar in London: "For those of us who had come back from the war [the late Forties], it was an extremely exciting period. So many new advances in medicine - paediatrics itself had become accepted as a real branch of medicine, and not a junior part. There was the discovery of antibiotics that totally changed our attitude to infectious disease which was of particular importance, of course, to cystic fibrosis.
"Last, but not least, was the advent of the National Health Service (NHS) in 1948 - we could prescribe drugs without worrying whether the family could afford them, a matter of immense importance in a persistent long-term disease such as cystic fibrosis."
Support for the Trust has been handed down within the Norman family, with Dr Norman's son, also Archie Norman, having served as a Trustee in the past.
George Jenkins OBE, Chairman of the Trust, said, "Dr Norman was an inspirational figure in the cystic fibrosis community. It is the tireless founding work of individuals like Dr Norman that has enabled the Trust to make a difference to the lives of people with CF for more than 50 years, and we will always be incredibly grateful for his contribution. We would like to offer our sincere condolences to his family, whom we are all thinking of at this difficult time."