Free personal training from Nuffield Heath for young people with cystic fibrosis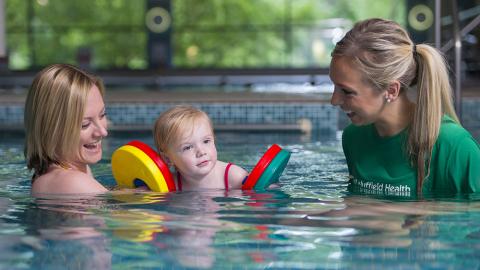 Nuffield Health's initiative is in line with the Trust's Activity Unlimited programme, which is helping people with CF to stay active and take control of their health and wellbeing. Exercise can help improve the symptoms of CF and give people with the condition increased stamina to fight off infections. However, with the huge treatment burden that comes with the condition, it can be difficult and costly for people with CF to complete the recommended amount of exercise. Through this partnership with Nuffield Health, young people with CF will have more opportunities to exercise and stay healthy.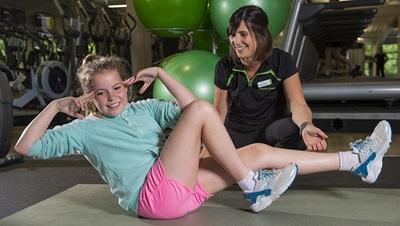 Get involved today
Currently, Nuffield Health are partnered with the following trusts: Great Ormond Street Hospital, Norfolk and Norwich University Hospital, the Royal Brompton and the Royal Berkshire. If you or your child attends one of these trusts for their CF care, all you need to do is contact your CF team, who will ask you to fill in a referral form. You will then be contacted to arrange your first visit to your local Nuffield Health Fitness & Wellbeing Centre.
If you do not attend any of these trusts, you can find out more about the programme and express your interest get involved by visiting the Nuffield Health website.
Making a difference
Research undertaken at Great Ormond Street Hospital has increased understanding of the benefits that supervised activity can have for young people who are particularly sick. The research included a frequent flyer programme, in which children who are regularly admitted to hospital for intravenous antibiotics are provided with intensive home physiotherapy and a bespoke exercise training programme at a local facility, and INSPIRE-CF, where young people are participating in a study to assess the health benefits of a weekly supervised exercise training session.
Cross-infection care
The partnership between the Trust, Nuffield Health and CF centres across the UK will enable families to learn a variety of exercise techniques from trained fitness professionals. In addition, Nuffield Health takes the tracking of cross-infection incredibly seriously when administering the offer, giving greater piece of mind and confidence to families.
Paul Rymer, Head of Principal Involvement at the Trust, said: "I have been impressed by how open Nuffield Health have been to sharing their experience working with people with CF, as well as those with other conditions, as part of the Pathfinder initiative. They are not trying to be at all exclusive; they would like to see others in the fitness industry increase access to people with CF, so that many more can choose to be more active, with financial and knowledge barriers minimised."
The Trust is currently funding a £750,000 Strategic Research Centre into physical activity, exercise, sport and recreation promotion for adolescents with cystic fibrosis. To ensure work like this can continue, please consider setting up a regular donation today.
Photos by Paul Stead from paulsteadphotography.