Gaming for good: The gamers fighting CF
While a lot of people still think of fundraising challenges as being reserved for things like running a marathon or jumping out of a plane, online gaming has emerged as a fun and effective way to raise money.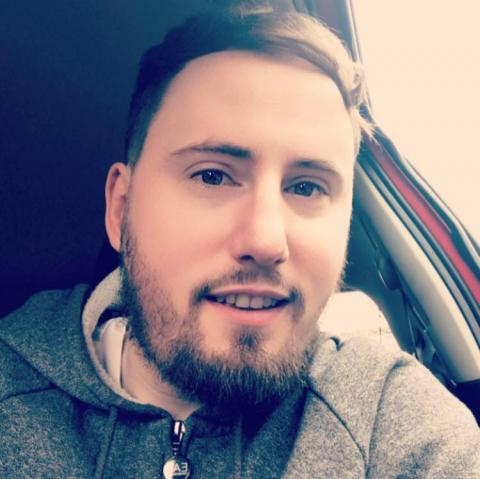 At midday today, Craig (PrecisionTV, pictured top) and Carl (TheVernimator, below), two gamers who have CF, are starting a 24-hour stream to raise money for the Cystic Fibrosis Trust.
The duo, who became friends through playing together online over the last three years, will be playing Pro Evolution Soccer 2020, and will stream it on their Twitch channels so supporters can watch and donate.
As Craig explains, "Carl will be going from 12 noon all the way to midnight and I will be streaming from midnight through to noon the next day. I think I might have got the short end of the stick in this deal!"
During the stream, Craig and Carl will hold giveaways and have opportunities for the community to get involved and play with them. "With the way the world is at the moment, it seemed like a great time to raise some money for a charity that's very close to our hearts while playing a game that we love," says Carl.
Making connections through gaming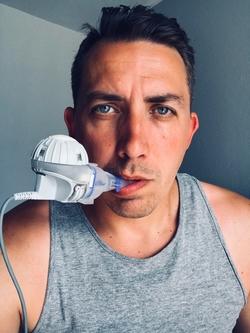 Craig and Carl are both lifelong gamers and have found it to be a valuable part of balancing life with CF as it provides a form of escapism.
"My parents never took me playing games as a negative, they saw their son using games as a way to take his mind off of constant treatment, exercise and physiotherapy," says Craig.
Gaming can also be a good way to feel connected as part of a community: "The landscape changed, gaming has become very social, especially since the introduction of online gaming." says Carl. "It's also a great way of passing time while having your nebs! ;-)"
The CF gaming community is growing and can be a source of support for some. As well as his friendship with Carl, Craig is connected with a few other CF gamers and says: "I get the feeling that everyone cares about each other's health. I've met some amazing people!"
Holding your own gaming fundraiser
We are excited to start supporting fundraisers with their gaming challenges. We've got plenty of ideas and tips to get your gaming event up and running.
You could hold a video game marathon, host a tournament or set yourself a challenge to beat a high score. Platforms like Twitch allow gamers to stream what they are playing so your supporters can watch the challenge live and get involved through the chat feature.
Check out our tips or get in touch for support with your gaming event.
You can support Craig and Carl's challenge by checking out the stream on their Twitch channels, PrecisionTV_ and TheVernimator, and donating on their JustGiving page.