"Government restrictions may have ended – but please keep those of us who are clinically extremely vulnerable in mind" – Luke Peters, age 49 years old and post-transplant
For many in the UK, the lifting of restrictions on 19 July represented freedom from a year of strict rules and guidelines.
But as a transplant recipient taking immunosuppressants, the relaxation of restrictions means that there is a very real the risk to my health.
Infection rates are on the rise, with experts talking about cases continuing to go up over the next two to three weeks.
If people stop wearing masks or social distancing, it makes it very difficult for the clinically extremely vulnerable to feel safe in public places.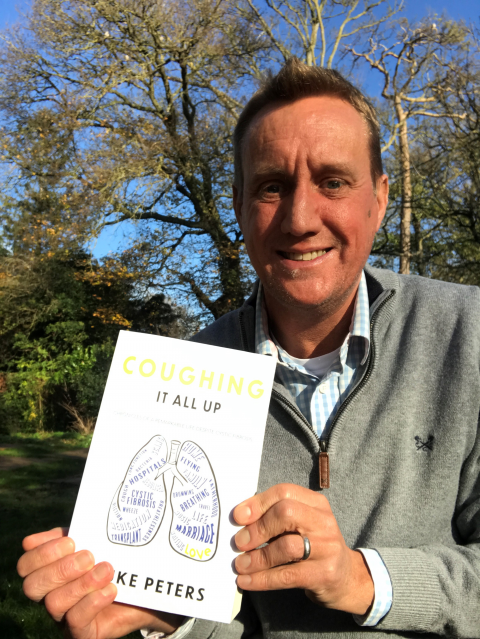 Immunosuppressed people are believed to be particularly vulnerable to serious illness from COVID-19, even if they've had both of their jabs, so the end of restrictions is a potentially frightening prospect for us.
It feels like for those of us who are vulnerable, we've been side-lined in order to power on through the lifting of restrictions, with no consideration for us and our loved ones and the impact it will have. Since the beginning of the pandemic, people with cystic fibrosis and their families have accepted living with severe restrictions on the basis that they will reduce our risk of severe illness.
I'm lucky to have had my wife and two children with me throughout lockdown, but others might not have been so fortunate. It's really concerning to think of those who have had to lock themselves away and not see their friends and loved ones at all.
After 16 months of following the rules to the letter, we've been left with only vague guidelines of what we should or shouldn't be doing going forward.
And now the burden has been totally put on us to keep ourselves safe. We're being told, 'just look after yourself and be careful' – but without any hard and fast rules, what does that look like for a clinically vulnerable person? Does it mean returning to complete isolation?
I'd ask anyone who's celebrating the freedom from restrictions to remember that a proportion of the people you're meeting will be clinically vulnerable, and to be considerate of that. You might not know it, or be able to see it, but they could be living with a condition that makes them especially vulnerable to the disease.
Everyone who's been infected, hospitalised or even died from COVID, they're someone's mother or father, someone's brother or sister, someone's child. They've all got people who care for them, and have had their lives destroyed and broken. Do what you can to protect yourself and others, and think about those who aren't as fortunate as you.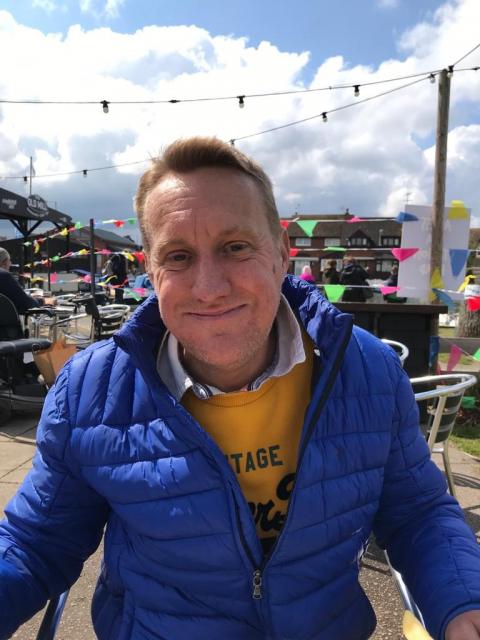 The boost we need
I'm reassured by government talks of a booster vaccination, offering us a greater level of protection against COVID – for me, as a transplant recipient on immunosuppressing medications which may reduce the vaccine's effectiveness, this can't come soon enough!
The autumn/winter period brings with it seasonal bugs like flu, so this is when vulnerable people hunker down and try and protect ourselves a bit more.
It's sunny and warm now – but winter is just around the corner, and leaving booster jabs to September could leave us at risk as those seasonal bugs start to make their comeback.
I support the Cystic Fibrosis Trust's position in urging the government to speed up the vaccination programme, giving us more peace of mind with things opening up again – and would definitely recommend clinically vulnerable people to take up the booster as soon as it is available.
Where to go for help
If you're worried about how the relaxation of rules will affect you, get in touch. The Helpline is available to anyone looking for information or support with any aspect of CF, a listening ear, or just to talk things through. Find out more about the support available here.
Luke is the author of Coughing It All Up – Chronicles of a Remarkable Life despite Cystic Fibrosis, a memoir of his life. The book is available on Amazon or for order from all major bookshops. A share of the proceeds of the book is to be donated to the Trust.