Grace takes a deep breath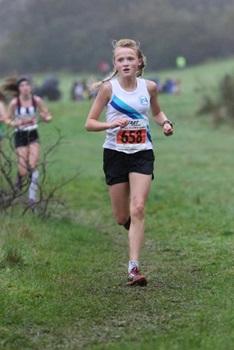 A year ago I was approached by Riverdog Productions, a TV company who were interested in making a documentary about children with cystic fibrosis (CF) who manage to fit more interesting things around their boring and laborious treatments. They picked me because I love running. And they chose another girl called Cerys because she loves playing brass instruments.
At first I was a bit apprehensive because I was worried about what people would say when they saw me doing my treatments because only my close friends at school know about my cystic fibrosis. And also I was worried people might think I was showing off.
But then I thought about all the positives and how it might inspire other people with CF to take up sport as it is so good for their chest. I also thought it would be quite cool to be on TV. So I decided to go ahead with it.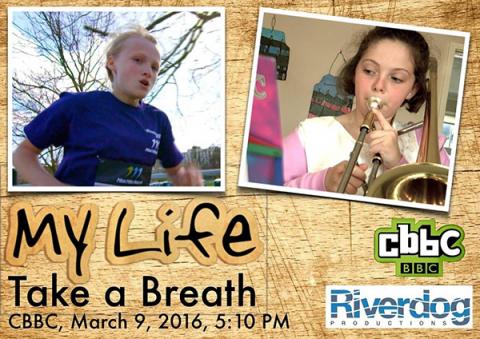 The film followed me as I prepared for an important race but also featured my treatments, including a clinic, a CT scan and a bronchoscopy. It was fun being centre of attention, but it was also fascinating seeing how TV shows are made. Something that particularly surprised me was how many times they had to film the same scene!
I had never told anyone at my running club about my CF because I wanted them to see me as a good runner not as "the girl with CF", but because I was going on TV I knew they were going to find out. So as part of the programme they filmed me telling my friend Betty from the running club. Before I told her, I was very nervous because I wasn't sure how she would react. However, when I blurted it out, she was curious but didn't make a big deal about it which I liked.
I am now much more comfortable with it going on TV and am even having a party when it goes out this week with friends from the running club. I'll be having pizza (with lots of Creon). I expect they'll be having a green leaf salad!
You can watch 'Take a deep breath'  on Wednesday 9 March 2016 at 17:10 on CBBC.
Take a look at 'The road to Ally Pally' for an update on Grace's inspirational story.
My condition is not something to be ashamed of and people should know there's a life outside of cystic fibrosis!

Grace