Helping CF Teams know when to talk about transplants
 **Updated 30 October 2018**
To hear more about this research you can listen to a podcast of Professor van der Schaar being interviewed for The Economist. (The interview starts about seven minutes into the episode).
For many people with cystic fibrosis there comes a time when their CF team starts to talk to them about the possibility of having one or more organ transplants. For those people, deciding whether to undergo an assessment and be added to the 'transplant list', is a conversation that they have with their CF team, their loved ones and the transplant team. It's a difficult decision to make.
For the CF teams themselves, it's hard to know when to start talking about transplant - what are the best clinical signs to suggest that someone should be considered for a transplant? Clinicians need to be sure that the timing of a transplant is not too early, but also not too late. It's a delicate balance between being poorly enough to benefit from the transplant, and being well enough to do well in the run up to transplant, the operation, recovery and life afterwards. Many clinical teams will look at whether someone's FEV1 has fallen below a set level, or whether there's been a rapid decline in lung function, but it's hard to know what the best indicators are for beginning those transplant discussions. An added pressure to these considerations is that there aren't enough donor organs to go around.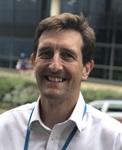 "For the right people at the right time, lung transplant can be an amazing and transformative operation," commented Dr Thomas Daniels, Consultant Respiratory Physician at University Southampton Hospital.
"However, it is not right for everyone: it is a big operation with real risks, and afterwards life is very different. An in-depth knowledge of a person's medical and personal circumstances is crucial for a CF team to make the best decisions.
"Knowing the best time to refer for lung transplant is really difficult. It is like being asked to gaze into two crystal balls at the same time: one a future if referred and transplanted, and one without referral. This new research opens up the possibility of a more scientific and data-driven approach to guide the hand of CF teams making these difficult decisions. The next challenge is how to integrate new tools such as this into every day clinical practise."
Using your data to help doctors spot the time to talk
Researchers Mihaela van der Schaar at The Alan Turing Institute and co-author PhD student Ahmed Alaa at UCLA got together with the UK CF Registry team to see if the Institute's expertise in data analysis and the anonymised data that you have shared with the Registry could be combined to make these decisions easier or more accurate.
The researchers wanted to know whether a systematic, machine learning-based analysis of lots of clinical data could be more effective than current prediction models in telling how well people with CF will be in the future. If doctors can predict how well a person might fair if they don't receive a transplant - how their lung function might change and what their chances of dying are – it could help them decide when and whether beginning transplant discussions is the right thing to do.
Professor van der Schaar and colleagues used three years' worth of anonymous data from approximately 4,000 patient records from the UK CF Registry. Data was available on what had happened to these people at the end of the three years, including how many people had had transplants and also on how many people had died. Using over 100 different clinical measurements, the computer model then worked out which combination of these clinical measures most accurately predicted what actually happened to the patient. The predictions of this model were more accurate than previous models by 35%.
A method clinicians can use
In designing their research, Professor van der Schaar was very conscious that she wanted her predictive model to be useable. The model does not require knowledge of machine learning to be used, and it can be updated on an annual basis using the latest data from the UK CF Registry.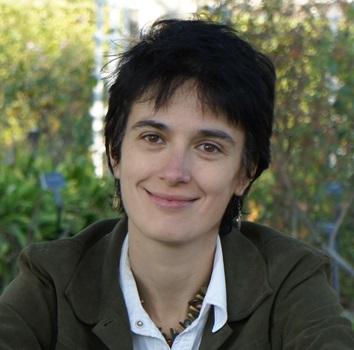 "While machine learning has proven successful in making predictions in a clinical setting, its deployment in practice has been limited," explained Professor van der Schaar.
"The outcomes of our research with the Cystic Fibrosis Trust demonstrate that with the right in-depth expertise, anonymised data from a large population, and input from clinicians, we can create algorithmic methods to support clinicians in their day-to-day decision making.
"I am grateful to the Trust for their support and advice and for insights from patients with cystic fibrosis we have worked with throughout the course of this study. We look forward to continuing to work together to ensure that our work is useful for stakeholders such as patients, families of patients, clinicians and policymakers, for instance."
The next steps for this research will be to ensure that this model can predict outcomes from anybody with CF, rather than just the people whose anonymous data was used in this research study.
Dr Janet Allen, Director of Strategic Innovation at the Cystic Fibrosis Trust said: "We are delighted to be working with colleagues at The Alan Turing Institute on this project. By working collaboratively in this way, we will make significant steps in understanding cystic fibrosis and improving the lives of those living with it.
"For doctors and clinical teams, making decisions with their patients on whether they should be considered for a lung transplant is difficult. Accurate methods to help make that call are vital. This research would not have been possible without the generous consent of people with CF to share their data in the UK CF Registry."
You can read more about this study in an article on The Alan Turing Institute's website. The paper was published in Scientific Reports in July 2018.
Going through the transplant process can be a difficult time for people with cystic fibrosis (CF), their partners, their families and their carers. We are working to find ways to improve the lung transplant journey. To do this, we need your feedback, whether you're a person with cystic fibrosis, a family member, partner or carer. Complete this 30 minute survey and share your experiences.