Hot topics from UKCFC, the UK's biggest CF research conference
It was a time to celebrate what CF researchers and clinicians have achieved in the last few years – and review what still needs to be done to continue to make a difference to the lives of people with CF and their loved ones. Here we give a recap of some of the hot topics in CF research that were discussed.
Building the landscape
No, we're not talking about building a baseball stadium as in the 1980s film Field of Dreams! A better comparison of the first session of UKCFC on 'Building a CF research landscape' might be to compare it to choosing a new school or university course.
In choosing where to study you might consider whether you or your child will be well supported, and if all the resources are in place to learn and do well. At the conference we heard about a CF Collection within the NIHR Rare Disease BioResource. Professor Alex Horsley explained what it is, how CF teams can help people with CF take part and how it can help us understand – and tailor treatments to - individuals experiences of CF.
Where school teachers follow a National Curriculum to guide the topics they teach, the areas of CF research scientists and doctors are funded to investigate is guided by the research priorities of the CF community. We heard an update on the ongoing QuestionCF project that so many of you have helped with so far, in this section of the conference.
Watch Session 1 of UKCFC on Building the Landscape
A better understanding of CF-related diabetes could lead to better treatments
The 'Research for today' session focused on studies underway to improve symptoms and complications of CF. Understanding more about why CF-related diabetes (CFRD) develops will help CF teams manage the condition better in the future, and may even prevent CF-related diabetes from developing. We heard from Professor James Shaw from the University of Newcastle who is leading a Trust-funded Strategic Research Centre (SRC) on monitoring the signs of CFRD. Scientists and clinicians within the SRC from across Europe and the rest of the world are pooling their expertise on different ways of monitoring what's happening in the pancreas and the rest of the body in CFRD. The studies ranged from MRI experts who are using the technique to look at specific change in cells inside the pancreas, to doctors monitoring signals in the blood of people with CF, which they can trace back to changes happening in the pancreas. Backed up with lab data, this research could give researchers clues on new ways to treat CFRD in the future.
Watch Session 2 of UKCFC on Research for today
Collaborating to understand bugs!
One way or another bugs were a hot topic of conversation across our 'Accelerating research through collaboration' breakout sessions of the conference! We heard about work underway to better understand and treat complications ABPA and AB caused by Aspergillus fumigatus infections in Breakout 1. In Breakout 2 we got a lowdown on changes in the important natural bugs in the intestines in people with CF – and how they may be contributing to gut symptoms such as DIOS. In our 'CF Research explained' session, designed for the CF community, we heard how researchers are in the early stages of clinical trials for a new treatment for Mycobacterium abscessus (M. abscessus) infection in CF. The treatment mimics one of the body's natural defences to this bacteria.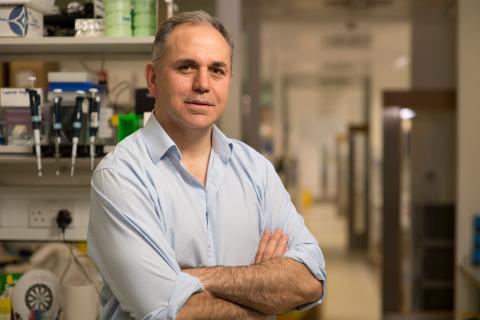 Remarkable contribution
Understanding and treating the serious CF lung infection caused by the bacteria M. abscessus is an area of expertise for Professor Andres Floto, Professor of Respiratory Biology at the University of Cambridge and Director of UK CF Innovation Hub, a partnership between the Trust and the University Cambridge. In the morning of the conference, he gave an update on the Innovation Hub, and in the afternoon he spoke about research underway to develop new antibiotics in the 'CF Research explained' Breakout session.
On the same day as the conference, the Academy of Medical Sciences announced that 60 outstanding scientists had been elected as Fellows, including Professor Floto. The Fellows have been recognized for their remarkable contributions to biomedical and health science and their ability to generate new knowledge and improve the health of people everywhere. "I'm very honoured and pleased to be elected for our work on how CF bacteria cause disease," said Professor Floto.
Making a difference to the lives of people with CF
The final, 'Research for tomorrow' session of the conference was focusing on research that could make a difference to those who are unable to benefit from Kaftrio or other CFTR modulator medicines. Before we heard the progress updates from the scientists and clinicians, we watched pre-recorded videos from Abi and Lizzy from the CF community on why this research is so important to them. While Kaftrio had benefits for Abi's lungs, she was not able to tolerate the side effects of the medicine she experienced. Lizzy's son has two rare 'nonsense' CF mutations, which means he is unable to benefit from CFTR medicines.
We heard from researchers with lots of different expertise at different stages of their careers talk passionately about the work they are involved with to develop effective ways to treat CF that could benefit everyone with the condition. For example, early career researcher Violeta Railean spoke about her research to test whether existing 'alternative ion channel' medicines could work for CF. Professor Stephen Hart told us about the latest research in his genetic editing SRC and the important questions that need to be answered to deliver this type of therapy. After a lively Q&A session it was time to close the conference.
Watch Session 4 of UKCFC on Research for tomorrow
It feels fitting to give the last word of this round-up article to Lizzy – CF research community please take note:
We read about CF research all the time. We get excited about it and it gives us so much hope, but we need it now and we need it urgently. So please carry on with the research, speed it up if you can. It will make a huge difference to the lives of people with CF.

Lizzy, CF mum
---
Cystic fibrosis (CF) is a genetic condition which causes sticky mucus to build up in the lungs and digestive system. It affects more than 10,800 people in the UK. One in 25 of us carries the faulty gene that causes it, usually without knowing.
Since 1964, we've supported people with cystic fibrosis to live longer, healthier lives -and we won't stop until everyone can live without limits imposed by CF.
Your donations help us fund vital research. Donate today to help everyone with CF live a life unlimited.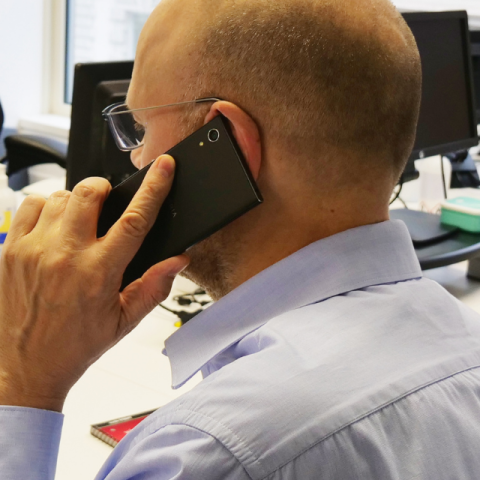 Here to help
Our friendly Helpline team are here if you need us - whether you're looking for information, support, or just someone to talk to